THE ALTERNATIVE STAGE
American born but UK based stand-up REGINALD D HUNTER has seen his career trajectory soar since his arrival on the circuit back in the early noughties. Subsequently picking up Edinburgh Festival nominations and garnering plaudits for his candid observational comic genius The Sunday Times hailed him as such, "his presence and intelligence make him one of the most brilliantly unpredictable comics in the country". Brought to a wider audience following regular appearances on the small screen whilst guesting on the likes of 'Have I Got News For You' , '8 Out Of 10 Cats' and 'Would I Lie To You?', Hunter makes his headline debut this year, miss at your peril.
(Reading Saturday 25 / Leeds Friday 24)
Delve into the world of LEE NELSON's outrageous, hilarious mayhem which is witness to his anarchic brand of good natured ribbing, somewhat dubious life lessons and general mischief as he brings a show especially created for Reading & Leeds to the festival this summer. LEE NELSON'S WELL GOOD PARTY features THE PETEBOX which sees an entirely new approach to using beatbox skills to create music, the live show is akin to that of a full band with fully crafted songs as well as demonstrating his world class beatbox skills and featuring graffiti artists.
www.leenelson.com / www.thepetebox.com
(Reading Saturday 25 / Leeds Friday 24)
JASON BYRNE's inspired, original brand of high-energy intelligent lunacy ensures that there is no other comedian like him. With accolades including the Chortle Award for 'Best Headliner' in 2007, Byrne has a growing international profile which has seen him perform in New York, Boston, Hong Kong, Singapore, Brussels, Milan, Paris and Australia. After recently finishing his sell out 'Cirque Du Byrne' tour, he now has plans to bring a brand new show to the UK for his second major nationwide tour in Autumn 2012.
(Reading Sunday 26 / Leeds Saturday 25)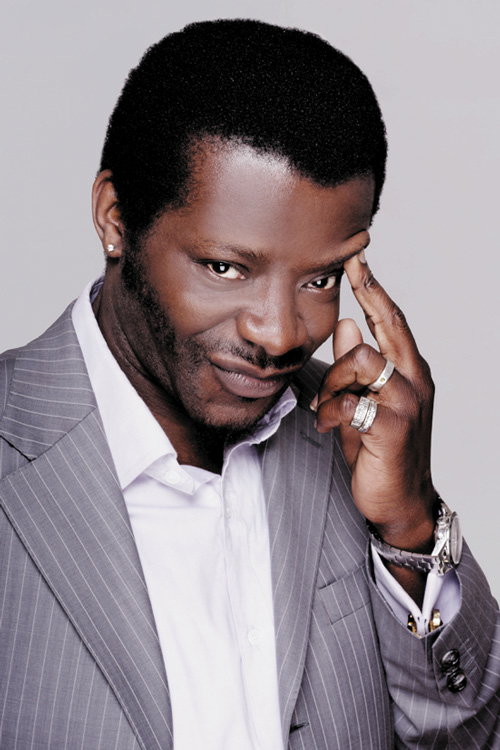 STEPHEN K AMOS has charmed and entertained audiences all over the world with his natural, assured delivery. His performances are filled with an almost child-like joy and exuberance and can find the funny in some of the most unexpected places. Comfortable as a performer, presenter, actor and guest there is no doubt that Amos will retain his position as one of the nation's favourite comedians for a long time to come.
(Reading Sunday 26 / Leeds Saturday 25)
Charming and charismatic, a natural motor-mouth, Brighton's SEANN WALSH is the most frighteningly precocious talent to emerge from the UK comedy circuit in ages. Within two years of his first comedy performance in 2007, Seann became the winner of the Leicester 'Mercury Comedian of the Year'. Shortly after, other accolades included Chortle 'Best Breakthrough Act Nominee 2010' and Chortle 'Best Compere Nominee 2011'. As team captain on 'Argumental' and many other TV appearances, Seann is fast becoming one of the UK's best new funnymen.
(Reading Sunday 26 / Leeds Friday 24)
AL MURRAY aka The Pub Landlord has become a national institution over the years, his hilarious character has continued to win over audiences with his original and downright funny shows. His countless TV series' and appearances have made him a household name, and no doubt the summer of the Jubilee and Olympics has given him plenty of new material for this proud Englishman. A comedy superstar who will pack this stage out, get in early.
(Leeds Sunday 26)
Having moved to the UK from his native Vancouver, GLENN WOOL rapidly became one of the rising stars of the comedy circuit in both London and internationally. With an armoury of jokes that are set up and knocked over with startling precision his material veers between sagely political and gleefully silly, a cleverly subversive comedian with a sharp intelligence that quietly hits the mark, effortlessly but effectively.
(Reading Sunday 26 / Leeds Friday 24)
As seen on 'Never Mind The Buzzcocks', '8 Out of 10 Cats', 'Argumental' and 'Russell Howard's Good News', CHRIS RAMSEY is enjoying a breakthrough year. Nominated for an Edinburgh Comedy Award at last year's festival and with a recently completed sell-out Spring tour he is now an established circuit act and manages to convey comic observation with passion and infectious, bubbly likeability that's breathlessly entertaining and one that will appeal to many.
(Reading Friday 24 / Leeds Sunday 26)
Both a writer and stand-up HOLLY WALSH was Chortle's 'Best Newcomer of The Year' in 2006 and has since appeared on numerous TV shows as well as writing for both TV and radio. Last year saw her nominated for an Edinburgh Comedy 'Best Newcomer Award' in recognition of her first full show, whilst a new six-part sitcom 'Life Story' set in a prison and written along with Sharon Horgan – featuring Horgan and Jennifer Saunders, has recently been aired on BBC Three.
(Reading Sunday 26 / Leeds Friday 24)
Canadian-born KATHERINE RYAN brings to the stage a range of topics that includes relationships, bringing up children and her own childhood experiences including beauty pageants. Truly an irreverent treat for all, she manages to retain your attention, ripping into exploitative TV and small-town expectations amongst others with a dark, savage wit whilst exuding a wholesome sweetness, making her edgy in-your-face material even more sobering.
www.katherineryan.co.uk
(Reading Sunday 26)
DOC BROWN emerged from a musical background as a battle rapper at the onset of the noughties and it was a chance opportunity that led to him launching the comedy arm of his multi-facetted career which has seen Brown take on various film and TV roles. A relative newcomer to the circuit he has performed both here in the UK at Edinburgh and further afield at the prestigious Melbourne International Comedy Festival. Comedian, rapper and self-proclaimed bloody good entertainer, this summer marks his debut at the festival and it will be special show for the Reading and Leeds audience, featuring a full rap set.
(Reading Saturday 25 / Leeds Friday 24)
The mind reader who can't read minds, CHRIS COX is an accomplished and much loved performer, using a mongrel hybrid mix of witty chit chat, magic, psychology, body language, influence, devilish good looks… and lies, to make you think he knows what you're thinking, despite never knowing what you are thinking, or being able to really do anything he says. This New Zealand talent has been described as one of the most entertaining performers in the UK.
(Reading Saturday 25)
Emergent in 2005, having reached the finals of the prestigious 'BBC New Talent', JIMMY MCGHIE has become a highly regarded and much sought after stand-up. Having served his time performing on the comedy ladder in theatres, clubs and universities countrywide he has garnered high praise as an acclaimed young comedian and TV warm-up and has recently been nominated for Chortle's Compere Of the Year.
(Reading Saturday 25 / Leeds Sunday 26 )
Winner of the 'Amused Moose Laugh-Off', runner-up in 'So You Think You're Funny', and member of sketch trio WitTank, behold, His Imperial Highness Prince Nazim Ziaeddin Nazim Osmanoglu. Half English posh-boy, half Turkish warlord, NAZ OSMANOGLU wields the only scimitar he's got – a sharp sense of humour and a claim to the Turkish throne. Beware: this man is sweaty, but very charismatic.
www.nazosmanoglu.com
(Leeds Saturday 25)
NATHAN CATON has been active on the UK comedy circuit since the tender age of 19. He excels in combining both personal, confessional material with up-to-date social and political anecdotes. This has won him numerous credits and plaudits over the years and has made him one of the hottest rising young stars on the circuit.
(Reading Friday 24 / Leeds Sunday 26)
A little known fact about MARTIN BIGPIG is that he appears on the board of Trivial Pursuit (The Genius Edition) – on an arts/entertainment square where he can be seen wearing a leotard. That is not something many people can say. Nor can they have celebrated over 25 years as a professional performer, initially in the circus before moving into the comedy circuit. Very much the comedian's comedian, Martin has been the support act of choice for; Frankie Boyle, Jack Dee, Lee Evans, Jasper Carrot, Patrick Kielty, Johnny Vegas, Steve Coogan, and once Tina Turner. Don't miss this in demand popular funnyman.
(Leeds)
The hilarious DAMO CLARK is Ireland's favourite Australian. He moved over to Dublin in 2005 after collecting a set of awards at home and proceeded to win over fans in his new home and all over the UK. The hugely influential Chortle website said "There is barely a bad word to say about Clark: distinctive and possessing a comic talent beyond his years, both biological and mental." Sample one-liner – "What's orange and looks good on a hippie? Fire". Oh yes, you'll enjoy this.
(Reading Sunday 26 / Leeds Friday 24)
After winning the Chortle 'Student Comedian Award' in 2007, TOM DEACON took part in Edinburgh Festival's longest running group comedy show, The Comedy Zone in 2008, which previously launched the careers of Russell Howard, Harry Hill and Al Murray. Having his own Radio 1 show and making regular appearances previously on the BBC's '5.19' show have only sealed his reputation as one of the UK's brightest up and coming stand-ups.
(Leeds Saturday 25)
Hailing from Rockhampton near Bristol, JOEL DOMMET did his first show in Los Angeles as he thought "shame can't swim so it wouldn't follow me home" – luckily for us he made it back over the Atlantic and has been making audiences laugh ever since. Roles in 'Skins', BBC2′s 'Popatron' and stand up on 'Russell Howards Good News' followed and he can be seen presenting the news everyday on MTV. A welcome new face on the scene.
(Leeds Saturday 25)
Winners of both Hackney Empire 'New Act of the Year 2012' and 'The Musical Comedy Awards 2010', ABANDOMAN create hilarious musical sketches at lightning speed live in front of their audience and no two gigs are ever the same. The project sees Rob Broderick and multi-instrumentalist James Hancox reinventing hip-hop in a way that appeals to all age groups. The group sold out their entire 28-day run at the Edinburgh Fringe Festival, where they were also invited to perform alongside the likes of Jimmy Carr and John Bishop.
(Leeds Saturday 25)
POPCORN COMEDY presents some of the strongest, sharpest and funniest videos found online. The show also features the country's best comedians as they showcase their own short comedy films. Previous live performers have included Peter Serafinowicz,Tim Key, Adam Buxton, Josie Long, Robert Popper, David Cross and Graham Linehan. Popcorn Comedy is a Time Out 'Critic's Choice' and has featured on the 'Culture Show' (BBC2). "The first truly successful interactive live stand-up show" BBC.
(Reading Sunday 26 / Leeds Friday 24)
LATE NIGHT GIMP FIGHT formed in November 2008 and have been nominated for 'Best Newcomer' at the Edinburgh Fringe Festival 2010 and won a 2011 Chortle Award for 'Best Sketch or Character Act'. Directed by Soho Theatre's Artistic Director Steve Marmion, the collective consists of Paul Biggin, Richard Campbell, Lee Griffiths, David Moon and Matt Ralph. Plus one other, who is described in their own words as, "a technical gimp called Matt whose wedding list included two colanders and some onion goggles".
(Reading Friday 24 / Leeds Sunday 26)
Stand up comedian and compere DAVE TWENTYMAN will be your host for the Friday of the Alternative Stage at Leeds, effortlessly funny and quick on his feet, Dave endears himself to the toughest of audiences and he is a regular favourite to warm up the crowds at Leeds. Described by XFM as a, "Very funny, lovely young man" be sure to take time out to catch Dave and get in the mood for plenty of laughs. M
http://dave-twentyman.co.uk
(Leeds Friday 24)
Actor and comedian JEFF LEACH is a young man hell bent on world domination. He performs his own opulent and revealing brand of stand up comedy whilst acting in feature films, writing sketch and sitcom pieces and also developing and presenting immersive documentaries. He has been a finalist in the London New Comedian Awards and Amused Moose Laughter Awards and last year performed a sold out solo one hour show at Edinburgh Fringe Festival. Catch this multi-talented young man at Reading this year before he achieves his world domination!
(Reading Saturday 25)
World-renowned scratch DJ, KID KOALA, has made a name for himself with his three solo albums on Ninja Tune; 'Carpal Tunnel Syndrome', 'Some of My Best Friends Are DJs' and 'Your Mom's Favourite DJ'. He has also been involved in collaborations with the likes of Gorillaz, The Slew and Deltron 3030, with the latter hip-hop supergroup featuring Dan The Automator and Del The Funky Homosapien gearing up for the release of their much anticipated second album later this year. Be sure to check out one of the best turntabalists around at this year's Reading & Leeds Festival.
(Reading Saturday 25 / Leeds Friday 24)
Distinctively attired in a trucker cap, charity shop suit and beard, SCROOBIUS PIP has been an unmistakable face in the UK's music scene in recent years. Best known as one half of the unlikely chart bothering duo dan le sac Vs Scroobius Pip, he released his solo album 'Distraction Pieces at the latter end of 2011. The record features a roll call of collaborators from the worlds of rock and leftfield hip-hop, including the likes of Renholder, Richard Russell (XL) and Steve Mason. Be sure to get down the front early for this very special full band set.
(Reading Friday 24 / Leeds Sunday 26)
It's impossible to categorise the legendary BENJAMIN ZEPHANIAH. Dub poet, political performer, a musician who encompasses jazz, reggae, hip hop, folk, rock and house music, author, playwright … we could go on but it just goes to say he is one of the most recognisable and influential poets in the UK. Any show from this Birmingham superstar is a life-enhancing experience. Enjoy.
(Reading Saturday 25)
Presented by the irresistible SECRET CINEMA, Matthew Kassovitz's seminal work 'LA HAINE' is heading to Leeds Festival. With Asian Dub Foundation performing a live re-score to the film, this promises to kick start things in truly mesmerising fashion. The film, labelled French cinema's answer to 'Boyz N The Hood', sees kids clash with cops in suburban Paris and the result is an explosion of scathing social commentary and dynamic storytelling.
(Leeds Thursday 23)
CHRIS SHEPHERD is a BAFTA nominated director who blends live action with animation to examine the humorously dark side of life. He's worked on funny shows such as 'Big Train' and 'Nathan Barley' while directing award winners such as 'Dad's Dead', 'Bad Night For The Blues' and his collaboration with David Shrigley 'Who I Am And What I Want'. More recently he's been directing a film for, as well as curating for Channel 4's art strand 'Random Acts'.
(Leeds Saturday 25)
The UK's biggest indie night, PROPAGANDA, takes over the Alternative Stage on Friday night for an incredible audio-visual extravaganza. Regularly playing to 25,000 people per week in 22 cities across the UK, Ireland and Australia, Propaganda are experts in keeping the party alive into the early hours. With a little help from local boys The Pigeon Detectives, the Propaganda residents will bring you music from the likes of Arctic Monkeys, The Black Keys, The Vaccines, Florence & The Machine, Mumford & Sons, The Stokes, Bombay Bicycle Club and much more.If you've been to Propaganda before, you know this will be unmissable. If you haven't, now is your chance.
(Leeds Friday 24)
LINE UP ANNOUNCED FOR THE ENERGY SESSIONS ARENA, SPONSORED BY RELENTLESS ENERGY DRINK, AT THIS YEAR'S LEEDS FESTIVAL
Relentless Energy Drink is excited to announce the DJ line-up for the Energy Sessions Arena, sponsored by Relentless Energy Drink, which will take pride of place in the campsite at this year's Leeds Festival, providing banging tunes late into the night.
The Energy Sessions Arena, sponsored by Relentless Energy Drink will get going from 10pm to 3am each night of the festival, including Thursday night when this stage will be getting the party started for the early arrivals before the music stages start on the Friday.
Rudimental are currently on a mission to bring soul to electronic music, with the east London quartet winning support from Zane Lowe, The xx, Mistajam and Fearne Cotton. With them set to dominate dance floors in the coming months, their headline DJ set will kick-start the weekend in fine style.
Purveyors of high quality D&B, and Hospital records favourites, fast-rising producers Fred V & Grafix will also be lighting up the stage over the weekend. These two West Country natives have been making a lot of impact with their scorching sounds and are one of the DJ acts of 2012 to keep a firm eye on.
Electro-pop/R&B superstar Mr Hudson will be bringing some magic to Leeds via his headline DJ set. Known for his exciting collaborations and tours with the likes of Kanye West, Jay-Z and Amy Winehouse, Mr Hudson has also DJed all over the world and played for Louis Vuitton, Formula 1, Elton John and former US President Bill Clinton. Expect him to bring an incredibly broad collection of music to the decks for a set you won't want to miss.
Best known for melding politically-charged dubstep and post-hardcore rock Rout & Sgt. Rolfy ­– AKA Enter Shikari frontman Rou Reynolds and drummer Rob Rolfe, who are playing on the main stages at Reading and Leeds with their bandmates over the weekend – will be closing the festivities at the Leeds Festival on the Energy Sessions Arena, sponsored By Relentless Energy Drink.
"We shall be busting out the re-energising tunes for a long night of partying," explains Rou. "Expect enough bass to rupture stomachs and invert ear drums; from the darkest drum & bass, to the biggest booty shaking dubstep, plus plenty of surprising remixes!"
It's set to be a banging weekend with the Relentless Energy Drink flowing at the Arena bar and all bars across Leeds Festival.
Full stage line-up
THURSDAY AUG 23rd
Plastic Thumbs
Ben Casey
Gemini
(Headliner) Rudimental
FRIDAY AUG 24th
Ben Casey
Plastic Thumbs
B. Traits
(Headliner) Fred V & Grafix
SATURDAY AUG 25th
The Beat Medics
Doorly
(Headliner) Mr Hudson
SUNDAY AUG 26th
Plastic Thumbs
The Beat Medics
Kissy Sell Out
(Headliner) Rout & Sgt. Rolfy