SLEIGH BELLS, FEEDER & YOUNG GUNS, THE VIEW and a very special closing DJ set from BASSNECTAR are our headliners. They will join FUTUREHEADS (playing an a capella & acoustic set) and THE SUBWAYS alongside over thirty other acts who have secured a slot on this coveted stage with psychedelia courtesy of the likes of S.C.U.M. and TOY, classic songwriters like BENJAMIN FRANCIS LEFTWICH and LUCY ROSE and rock sensibilities from LOWER THAN ATLANTISand DON BROCO amongst many more.
Cornwall folk-punks quartet CROWNS have also been added as the opening act on the Lock Up Stage on Friday in Leeds and Sunday in Reading.
Many more names are still to be announced including the full line-up for the BBC Introducing Stage and the Alternative Stage.
THIS YEAR'S HEADLINERS
Friday 24th August at Reading Festival / Saturday 25th August at Leeds Festival
Formed in 2008 whilst residing in Brooklyn, SLEIGH BELLS – duo Derek Miller and Alexis Krauss emerged from 2009's CMJ Festival with rhythmic pop songs that combine overdriven guitar riffs and sugary female vocal melodies. Rapidly becoming favourites of the critics on both sides of the Atlantic, they released their debut album 'Treats' in 2010 and earlier this year the follow up 'Reign Of Terror'. 2012 has seen the pair air the new album live to further acclaim and this summer's showing as headliners on the Festival Republic Stage will doubtless be one of the performances of the weekend.
www.reighofterror.tv
2011 saw the return of THE SUBWAYS with the release of their third album 'Money And Celebrity', a sell-out UK tour and two Radio 1 A-listed singles which were seemingly never far from the airwaves. This explosive three-piece from Welwyn Garden City crashed onto the UK rock scene in 2005, and have over time forged a formidable live presence melding the melodic pop/punk immediacy of their earlier material with the highly energetic, rock power of their second album 'All Or Nothing'. 'Money And Celebrity' is an amalgam of them both and has seen the band compile a comprehensive live CV across Europe.
www.thesubways.net
Forming in 2009 having met at a Comet Gain show, VERONICA FALLS' pop orientated, reverb-kissed-tunes arrive via their collective mid-80's influences but see the quartet add their own poppy slant that aligns them with contemporaries such as Vivian Girls . With a couple of EP's under their arm the band went on to record their debut album – the end result sounding like a perfect blend of eighties meets noughties melodic pop. The self- titled album hit the shelves last year and saw them reach new dizzying heights of recognition.
www.veronicafalls.com
BASTILLE is the musical guise of singer/songwriter and producer Dan Smith. Having produced music and videos in his bedroom for a few years his profile began to grow via word of mouth following a makeshift video that accrued upwards of 300,00 views. Bastille – a vehicle for his different musical worlds, full of songs with danceable rhythms and beautiful soaring vocals encased in harmonies and bleeps was born . Live, he is joined by three other members who together produce a unique and spine tingling performance which to date has resulted in sell out shows across the UK.
Saturday 25th August at Reading Festival / Sunday 26th August at Leeds Festival
Hot on the heels of the amazing reaction to their recent album, 'Generation Freakshow', FEEDER will be one of the Festival Republic Stage headliners. Clearly rising towards a new career peak, 2012 is shaping up to be a big year for the band. Having already sold out UK tours in January and April, the response to the new songs has been overwhelming and has seen the 'Borders' video clock up over 500,000 views on YouTube. In their career, which spans over two decades, the band have racked up over 25 hit singles, sold in excess of five million records, and released a double platinum singles collection.
www.Feederweb.com
High Wycombe quintet YOUNG GUNS have been making a name for themselves with a rigorous touring schedule in 2012. Last year they performed their largest headline show to date, an evening at the 2000 capacity Forum in London's Kentish Town, and in doing so marked themselves out as ones to watch. With new album 'Bones' hitting the UK Top 20 in February, fans at the Festival Republic Stage are sure to be in for a treat come August.
Watford rockers, and recent Island Records signings, LOWER THAN ATLANTIS will be giving fans a very special preview of their new album (due October) when they visit Reading & Leeds Festival in August. Having made one hell of an impression on their sold-out headline tour earlier this year, expect an electric, chaotic, and passionate set of songs from one of the UK's best rock acts.
www.lowerthanatlantis.tumblr.com
BASSNECTAR (DJ set) is the brainchild of Lorin Ashton, who creates a musical experience that is sure to engulf the senses. Festival goers can expect a show which fuses the familiar with the strange and the classic with the cutting edge. Spanning the spectrum of sonic styles, the artist draws inspiration from every genre imaginable and supplies a combination of basslines and hypnotic soundscapes. This very special DJ set will see out the night in style on this year's Festival Republic Stage.
Sunday 26th August at Reading Festival / Friday 24th August at Leeds Festival
There are few bands guaranteed to get a crowd jumping as much THE VIEW. Since the band leapt into the charts at No. 1 with their debut album 'Hats Off To The Buskers', the Dundee group have taken their upbeat, indie rock-pop around the world gathering fans along the way. With new album 'Cheeky For A Reason' due this summer, described by vocalist Kyle Falconer as "its Fleetwood Mac's 'Rumours' done by The Clash", expect a lively end to the day in this tent.
Barry Hyde (lead vocals, guitar), his brother Dave (drums, vocals), Ross Millard (guitar, vocals) and Jaff (bass, vocals) have established theFUTUREHEADS as one of Britain's most thrilling and durable bands with four albums over the last eight years. This year however they decided to do something totally different, throw away all their instruments and make their latest release 'Rant' just using their four vocals. A brave and inspired move, it is this very special a capella and acoustic show they bring to Reading & Leeds Festival.
www.thefutureheads.co.uk
When BENJAMIN FRANCIS LEFTWICH released his debut album 'Last Smoke Before The Snowstorm' last summer he was hailed as a "serious new talent" by the Sunday Times. Inspired by the likes of Ryan Adams, Bruce Springsteen, Arcade Fire and Sigur Ros he seems himself as simply, unpretentiously, as a singer-songwriter. We see him as one of the finest new British artists around.
www.benjaminfrancisleftwich.com
KING CHARLES' critically acclaimed debut album 'LoveBlood' has been hailed as a unique piece of work, which has seen the glam-folk star rise from the underground folk world and into the mainstream. It's an extraordinary record that draws down influences from Afro-beat, rock and roll, glam, folk, hip-hop and country. This one-off artist is guaranteed to put on a spectacular show.
kingcharles–music.com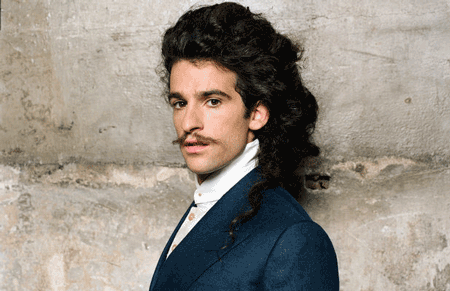 Friday 24th August at Reading Festival / Saturday 25th August at Leeds Festival
Sweden's NIKI & THE DOVE, a duo who having played their part in previous musical outfits emerged in 2010 and following a release on the Moshi Moshi label began to pick up plaudits in bloggers world. The electronic pairing continued to see the media clamour and with a further release saw them play on the NME Emerge tour alongside Wolf Gang and S.C.U.M. Earlier this year saw a nomination for the prestigious BBC Sound of 2012 before they releasing their debut album 'Instinct'. In search of the perfect pop song? Catch this beguiling couple and that quest could well be over…
Formed last year, ZULU WINTER to date have only played a handful of UK shows. Tipped in both print and over the UK airwaves, the five-piece have recently returned from a debut run of shows in the US including an appearance at this year's SXSW, have released an acclaimed debut album 'Language'. The Pitchfork endorsed debut single 'Let's Move Back To Front'/ 'Never Leave' and the Zane Lowe's approved follow up 'We Should Be Swimming' have now notched up in excess of 400,000 plays on youtube to date. Feted as one of the guitar bands to watch out for this year, get a glimpse close up in the intimacy of the Festival Republic Stage.
Having lent her not inconsiderable vocal talents to Bombay Cycle Club on their two albums, LUCY ROSE has also recorded in her own right and is currently working on her debut longplayer with three long-term fellow musicians since her arrival in London, having moved from Warwickshire. Vogue magazine stated that she is "one of indie music's breakout stars of 2012", with her videos reaching an increasing fanbase. With songs and sentiments that warm the heart and upcoming live appearances both here and in the US she is definitely one to watch.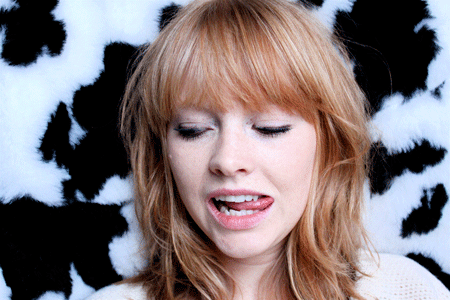 ALT-J came together whilst studying at Leeds University and following some healthy airplay for the track 'Breezeblocks' last year, were on most of this years 'lists' having managed to create an uncontrived element of mystique with their own brand of patient, sophisticated, intricate music. Hard to pin down musically this four-piece have just released their debut album 'An Awesome Wave' which veers from psychedelic avant pop to skeletal folktronica and trades in the band's ability to conjure up understated beauty one minute and epic oddities the next. Catch them early…
With a well-received debut album 'Rise Ye Sunken Ships' under their belt, Brooklyn's WE ARE AUGUSTINES have propelled themselves into the spotlight with a series of heart-warming shows here in the UK along with tracks that have been aired on Radio 1, BBC 6 Music and XFM. The band's catalogue of songs is borne of their collective personal background and their formative years and despite the shattered dreams and extinguished guiding lights along their way, the trio have survived and this is only the start.
Seen by many as the latter day pioneers of the Nashville rock scene , brothers Jake and Jamin Orrall aka JEFF THE BROTHERHOOD have built a reputation for stripping rock music down to its basic. Delivering mind-bending live shows with a work ethic that practically defines D.I.Y., be it their simple but compelling videos to their self-produced and critically acclaimed albums, EP's and singles. As Spin stated … "post-adolescent bros dig into the sweet spot between punk and hard rock." Whilst Thetripwire succinctly hailed thus; "Jake and Jamin hail from Nashville but share psychedelic mayhem wherever they roam."
www.jeffbrotherhood.blogspot.co.uk
For London four-piece SAVAGES the intention was to create a sound, indestructible and musically solid, written for the stage, designed with enough nuances to provide a wide range of motions. The songs aim to remind us that human beings haven't evolved so much, that music can still be straight to the point, efficient and exciting. For a band with so few shows under their belt, they have certainly created a stir and one well worth witnessing as they make their festival debut.
www.facebook.com/savagestheband
With an imminent support slot with The Hives confirmed in the US, LA's FIDLAR pre-empt their sortie to the UK with an appearance at this year's Lollapalooza in the company of Black Keys, Black Sabbath et al before making the crossing for their debut this side of the Atlantic. "The tracks sizzle with aggression and bargain-price fidelity of the SoCal punk tradition though their catchy hooks have more in common with Social Distortion and Wavves than Black Flag," exclaimed MTV. See for yourself and be swayed…
Despite only having existed for mere months South East London's THE PALMA VIOLETS have certainly caught the right ears. The band have played a series of secret shows in their own neck of the woods and much has been made of those special nights. They've released even fewer tracks and information is scarce bar the fact they have recently signed to Rough Trade Records which, if past history counts for anything, will see a lot of fuss made of this four-piece in the right quarters.
www.tumblir.com/tagged/palma-violets
Carrying the weight of the luminance and spacey textures from their earlier EP's Atlanta's O'BROTHER have grown into sounds of scorching heaviness and punctuated melodic interruptions that act as puzzles in-between the groaning feedback of 'Garden Window' – last year's debut full length album. With a seemingly relentless touring schedule, this year has seen the band accompany The Hives and the like of Thrice in the US – the Festival Republic Stage welcomes the five-piece as they make their festival debut.
www.beneathyourgardenwindow.com
Saturday 25th August at Reading Festival / Sunday 26th August at Leeds Festival
Taylor Jardine, Jordan Eckes, Mike Ferri, Rob Chianelli and Cameron Hurley are WE ARE THE IN CROWD. Hailing from New York, the band are riding high off the release of 2011's debut album 'Best Intentions'. Expect everything from pop-punk frenzies to more thought-provoking slow burners; this band really has something for everyone. They know they have a lot to prove in 2012, and that's exactly what they thrive on.
Nottingham five-piece DOG IS DEAD are a band that have built up the old-fashioned way, honing their thrillingly energetic live show across the UK. They released their debut 'Glockenspiel Song' back in the Summer of 2010, and have now signed to Atlantic Records and released two singles ('Hands Down' and 'Two Devils') that garnered key fans at Radio 1, NME and The Guardian. They have toured the UK in the past year including key support dates with good friends, Bombay Bicycle Club, and now begin their ascent to Reading & Leeds Festival.
If you haven't heard of folk-rock singer JAKE BUGG yet, you certainly will soon. Armed with a sensational vocal, he cites his influences as Donovan, Don Mclean, Bob Dylan, The Beatles and Jimi Hendrix. With his lyrics it's hard to believe this young singer-songwriter from Nottingham is producing music way beyond his years. With time on his side, who knows how far Jake Bugg can go.
With their debut album scheduled for an August release, DON BROCO look set to emerge as the bright, brute new force in British rock – and beyond. The four-piece will be the first act to release an album on the newly formed 'Search & Destroy Records', a joint venture between Sony Music and Raw Power Management. The bands crossover appeal has spread via word of mouth amongst fans online, and with their penchant for catchy melodies and big choruses, these Festival Republic Stage shows will be one of the many highlights of the weekend.
2012 is shaping up to be a big year for OBERHOFER. The debut by this fast-rising talent, entitled 'Time Capsules II', is a bold and exciting statement, recorded in Brooklyn late last year with legendary producer Steve Lillywhite. Emotion is what drives the psychedelic, catchy pop-rock tunes, crafted by the effervescent Brad Oberhofer. Drawing on influences ranging from Brian Wilson to Descartes, the 21 year old is fixated on the idea of making philosophically minded, energetic melodies that just make people smile.
www.facebook.com/oberhoferjamz
New Orleans bred, LA based THE KNUX are brothers Kentrell 'Krispy' Lindsey and Alvin 'Joey' Lindsey. A band who blur the lines between rap and rock, their sound was showcased on last year's 'Eraser' album. The crossover appeal seems natural given their influences include The Rolling Stones, Nas, Wu-Tang, The Stooges, The Clash, Nirvana and Jimi Hendrix. Expect an intense set from this hotly tipped duo.
After signing to French label Kitsunẽ in 2011, CITIZENS! have been making noises in all the right places. The end of last year saw the band support The Rapture and more recently they played the Electric Ballroom in London as part of the NME's run of Awards show gigs. The band's debut album, 'Here We Are', was produced by Alex Kapranos of Franz Ferdinand, and was released to critical acclaim last month. The resulting 11 tracks prove to be an example of what Citizens! do best – classic pop subversion at its most cunning.
After releasing a couple of low-key singles in the latter half of 2011, THEME PARK kicked off 2012 with their first release on Transgressive Records, 'Two Hours'. With an album to follow later in the year, they're already picking up strong radio support, notably from Huw Stephens, Nick Grimshaw, Zane Lowe, John Kennedy and Lauren Laverne. Described by the press as "a band destined for big things" we'd suggest getting down the front early for these sets.
THE MINUTES are a three-piece rock band from Dublin, becoming one of the city's must see live acts having toured extensively both at home and further afield. Last year saw the release of their debut album 'Marcata' and had the likes of Kerrang! and The Guardian salivating at the brilliance of their live shows – which conjure up images of Dr Feelgood meeting The White Stripes, hit the Festival Republic Stage early and get a glimpse of what the hyperbole is all about.
BLOOD OR WHISKEY describe their sound as "demented Irish trad kicked in the balls by punk rock". Hailing from Kildare and Dublin in Ireland, the band have released three albums and an EP to date, 'Blood or Whiskey', 'No Time To Explain', 'Cashed Out On Culture' and 'Live and Learn'. Having toured all over England, Europe, America and Japan, the jaunts have seen them play with many artists including Manu Chao, The Pogues, Flogging Molly and Rancid.
Sunday 26th August at Reading Festival / Friday 24th August at Leeds Festival
Sisters Colette and Hannah Thurlow make up 2.54 who have been gaining fans from both the public and critics alike since they posted their own recordings on MySpace in 2010. The Irish sisters, who were raised in Bristol and now live in London, have seen their sound described as "a little bit grunge, a little bit shoegaze, with bursts of heavy riffing and the odd psychedelic meander". Their recently released eponymous debut album has only raised expectations higher, not to be missed.
With the release of debut album 'Again Into Eyes' S.C.U.M. saw their elevation from cult hipsters to respected musicians. It was an iron-clad collection of dizzying, synth-heavy fare, rattling with reverb, smouldering rock, an undeniable classic in-the-making. They have won over the cynics with their own brand of psychedelic punk and will be sure to do the same to the crowds at Reading & Leeds Festival.
www.scum1968.com
ALBERTA CROSS are Petter Ericson Stakee (vocals/guitar) and Terry Wolfers (bass), a Swede and a Londoner with Brooklyn as their home. The success of their acclaimed 2009 debut, 'Broken Side Of Time', saw the band tour the world; criss-crossing America more times than they'd care to count, earning the patronage of bands like Them Crooked Vultures, Oasis and Black Rebel Motorcycle Club, with whom they toured. A new album 'Songs of Patience' is due later this year and this will be the first chance to hear the new songs live in the UK.
Formed while at school in Copenhagen aged only 12, ICEAGE mix punk, post-punk, goth and hardcore as if they invented it. Now still only in their late teens, they released their debut album 'New Brigade' last year. Their shows are notoriously physical, sometimes aggressive, often destructive and always fun. You may get pushed around but you'll have great time.
http://www.iceagecopenhagen.blogspot.co.uk/
Hailing from Brisbane in Australia, DZ DEATHRAYS have just released their debut album 'Bloodstreams' filled with riff-laden scuzzy tunes with thrashing drums, party noise and some seriously laid back grooves. Describing themselves as thrash pop, they recently came to the UK for some properly sweaty shows where one magazine said the band were "plugged into the oldest of rock and roll mainstays: lust, aggression, hate." Sounds good!
Having only released their debut single last year, London five-piece TOY quickly picked up accolades from the press and public alike. Their gloriously kaleidoscopic post-punk sound of psychedelia mixed with krautrock has stood them apart from other new bands and having recently toured with friends The Horrors their live shows have been praised as intense and energising. With their debut album due later this year they are definitely one not to miss.
NME described DEAP VALLY as "Think a hippie Karen O fronting Black Sabbath and you're somewhere in the caustic, blues-riffing ballpark as these Los Angelinos. A hollerin', howlin', hellraising duo". Sounds good to us! The duo, Lindsey Troy and Julie Edwards, break blues down to its simplest, most fundamental form: beat, melody, and meaning, while their scorching live shows are fast becoming the stuff of legend.
Dubliners THE CAST OF CHEERS play a ballsy post-punk racket that they describe as "like the end of the world and dancing". Their debut album 'Chariot' was described as a "raucous assault of angular riffs and insistent vocals, it's what Death From Above 1979 might sound like if they were trapped in a lift with Battles and Foals". New album 'Goose' won more fans last year, danceable repetition fights with heavy rock drums, big bass sounds and intricate guitar work, you will be dancing!
www.myspace.com/thecastofcheers
From Spain come L.A., the brainchild of Albert Lluis Segura who has played in many bands over the years before finding his new sound with release of the six track EP 'SLNT FLM' earlier this year. Described as "six songs full of harmonies and dusty guitars, with a burnt tyre on Mediterranean roads flavour, songs that are earthy wood, like guitars…songs that are the sea and the sand of the isle of Mallorca but also the heat of amp valves". Don't miss this exciting opening act.
ADDITION TO LOCK UP STAGE
Sunday 26th August at Reading Festival / Friday 24th August at Leeds Festival
CROWNS, a quartet from Cornwall have forged a formidable live reputation since their inception in 2010. Part inspired by traditional Cornish songs they bring their shanty-esque rabble rousing folk punk racket to this year's Lock-Up Stage and if their recent tour with the like-minded Sharks are anything to go by then they are certainly ones to watch.