Enjoying more sunshine than any other part of Britain, and situated just 15 miles from the coast of France, Jersey is famed for its stunning beaches, lush countryside and uniquely Anglo-Gallic culture – and of course for the iconic 80s TV detective, Bergerac.
With a capacity of just 5,000 daily, Folklore's cosy site ensures that this will be an intimate affair, and with Jersey boasting one of the warmest local music crowds you could hope to meet, it's a festival at which many a friendship will be forged! Not to mention the fact that, just a stone's throw from the beach, Folklore has about as perfect a festival setting as you'll find.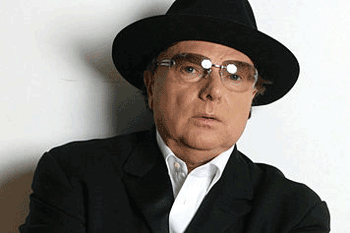 * The Main Stage will be headlined on the Saturday night by Rock n' Roll Hall of Famer and multiple Grammy-winning VAN MORRISON whose biggest hit 'Brown Eyed Girl' remains one of the best-loved pop songs of all time. Sunday night's headliner is the one and only RAY DAVIES, the former Kinks frontman and founder, and the man behind such classics as 'Lola', 'You Really Got Me' and 'Waterloo Sunset.'
* Also performing on the Main Stage over the weekend are French outfit NOUVELLE VAGUE whose laid–back bossa nova reworks of new wave and post-punk standards such as 'Love Will Tear Us Apart' have made them live favourites on the European festival scene. Legendary reggae pioneer LEE 'SCRATCH' PERRY is a welcome addition to the Main Stage; at 76 years young, Perry is still going strong and remains one of music's most colourful characters and creatively intrepid artists.
* Grammy-nominated British singer-songwriter JOAN ARMATRADING, who paved the way for the likes of Adele and Amy Winehouse as the first British female solo artist to achieve international success, brings her blues and folk-driven pop to Folklore, and we are delighted to be able to present one of the most enigmatic artists of the late 60s and early 70s, RODRIGUEZ, at this year's inaugural Folklore Festival. Comparable to the likes of Arthur Lee's Love and The Byrds, Detroit's Sixto Diaz Rodriguez's two albums were works of shimmering psychedelic beauty before he disappeared from the music world only to re-emerge 30 years later as a cult hero.
* A second stage will feature an array of live music, film, poetry, comedy and theatre over the weekend, with the iconic punk poet JOHN COOPER CLARKE confirmed to appear on both days. With all this as well as an Arts & Crafts market, an Organic Food Village, a Holistic Village and a Kids Creative Playground, it's an event to bring the whole family to.
Co-organiser Warren Holt:
"There are just under 60 days to go until the very first Folklore Festival, and I can't wait. It'll be a pure playground, with a really great, diverse-looking musical bill so far – and more artists to be added – and lots more to see and do at the festival whether you're a fan of poetry, film, comedy or fine food! Having produced Jersey Live Festival for the best part of a decade, we know how much fun a Jersey festival crowd are when they get together, and I'm sure they'll make Folklore Festival extra special for all of the artists and visitors."
Tickets go on sale at 9am on Friday 27th April from www.folklorejersey.org.uk. Standard Weekend tickets are £105 and day tickets are £62.50. Hospitality tickets are from £125