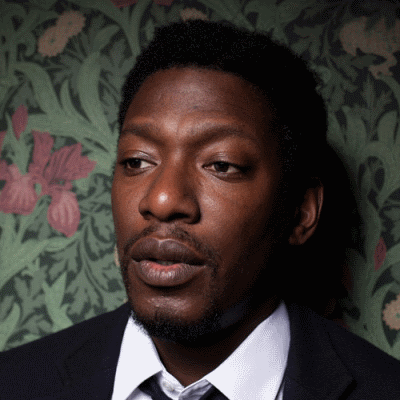 Just added to the bill are UK Garage legend and Kiss FM stalwart DJ EZ on Saturday, and drum'n'bass supremeo Sub Focus on Sunday. The latest additions join an already full to bursting bill of acts that include Ash, The Pigeon Detectives, Reverend and the Makers, Roots Manuva, The Correspondents, Shy FX, Zinc, Toddla T, and Jaymo & Andy George. This means the full line ups for Saturday and Sunday have now been revealed, so it's nearly time to don the Play-suits, dust off the wellies and get on down to Play Fest!
Kick starting Saturday night in the POW! Dance Arena, is a DJ widely considered to be one of UK Garage's greatest talents, DJ EZ! Honing his craft on London's pirate radio stations in the early 90s, DJ EZ rose to prominence in the late 1990's when he was offered a permanent show on Kiss 100. Over the years, DJ EZ has hosted a variety of different radio shows, mixed a bucket load of Pure Garage compilation albums that have sold over 1.7 million copies, and won a sack full of accolades and awards; including 'Best Radio Show', 'Best Old Skool DJ' and 'Best DJ' at the People's Choice Awards. Play Fest revellers will be taken on a trip through the archives of UK Garage by one the best tour guides there is!
Sunday in the POW! Dance Arena welcomes even more shining lights of the electronic scene and Play Fest can now reveal that supporting Toddla T at the top of the bill for Sunday night will be Sub Focus. Having been on the scene for nearly a decade, Sub Focus is somewhat of a boy wonder of drum'n'bass. He became one of the leading practitioners within only two years of his emergence whilst his debut single 'X-Ray' was awarded Single of the Week on Zane Lowe's Radio One show. In 2010 he produced the track "Kickstarts" for British singer/rapper Example, which peaked at number three on the U.K. singles chart, and last year he signed a deal with Mercury and has a new album due for release at the end of 2012. With so many strings to his bow and a sack full of heavy tunes to delight the party animals out there, Play Fest are ecstatic to have such a D'n'B heavyweight overseeing the run up to the final hours of this year's festival!
Other additions to the Sunday POW! Dance Arena include: the musical knowledge and surefire selections of Numbers co-founderSpencer, the contrasting styles of Foamo and Bondax, while Oli D.A.B and Robin will be on hand with their particular breed of house. Rounding off the bill will be hometown hero Joshua Roberts and the techno and house vibes of Josh 2084 and BoaBoa & Fazhands.
Over in the Asylum Stage additions include the mega brass extravaganza of Gypsy Hill and Norwich home-grown reggae talent Jah Head, with Murphys Lore on Sunday and Saturday welcomes Kodeta and Woodland Creatures to the lunatic bill of the Asylum Stage!
A limited number of tickets are still on sale via the Play Fest website: www.playfest.co.uk
LINE UP SO FAR:
MAIN STAGE:
Saturday: Ash, The Pigeon Detectives, Reverend and the Makers, The Big Pink, Little Comets, Tellison, Tripwires, Solko,
Sunday: Feeder, Delilah, Scroobius Pip, Natty, Spector, Lonsdale Boys Club, Ria Ritchie, Dumbfoundus, Lee Vann
Big Top:
Saturday: Roots Manuva, Sonic Boom Six, Killamonjambo, Jim Lockey and the Solemn Sun, Alloy Ark, Kamilla Lovett, The B Goodes, Eyes, Under The Influence, Dingus Khan
Sunday: The Correspondents, Federation of the Disco Pimp, Juan Zelada, Boat To Row, Deers, Rory Mcvicar, Model Staggs, The Soft, Underline The Sky, Ill Murray
POW! Presents: Dance Arena
Saturday:
Zinc, Shy FX, Melé, DJ EZ, B.Traits, Urban Nerds, DJ Cable, Get Low Cartel, POW! Party Boys
Sunday:
Toddla T, Sub Focus, Jaymo & Andy George, Spencer (Numbers), Foamo, Bondax, POW! Party Boys, Joshua Roberts, Oli DAB & Robin, Josh 2084, Boa Boa & Fazhands,
Asylum Stage
Friday
Double Drop, Cabaret show – Chantelles Wedding
Saturday
Sam & the Womp, The Vagabond, New Town Kings, Swingball, Kodeta, Feral Mouth, Woodland Creatures, The Harvs, Mc chrome + Illinspired, Cielo, Gael, Julia Jenkins, Inlay.
Sunday
Gypsy Hill, Jah Head, Nimmo and the Gauntlets, Murphys Lore, Project Multivitamin, Eliza Shaddad, Josh Doughty, Askala Selasse, Slightly Off Steve, The Proposition, Scott Wright, Andy Kirkham