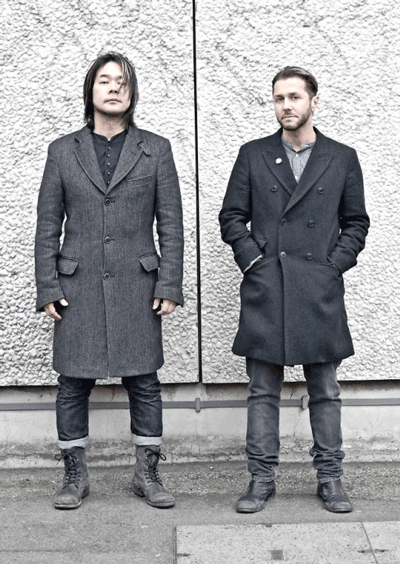 Headlining the Main Stage on the Sunday night, Play Fest have just confirmed indie legends Feeder. Slotting in next to Ash on the Main Stage bill, Feeder will be bringing their much-loved, pop-meets-metal style as the final act on the Play Fest lawn for 2012. Supporting Feeder on the Sunday night slot will be Chase and Status' vocal muse Delilah. But as we all know festivals are about so much more than just the awesome chart topping acts on the Main Stage, Play Fest has a bounty of other stages, areas and bars to discover and uncover!
Step inside the extravagant Big Top and be transported in to a world of circus, swing and a bucket load of colour, all mixed in with a grass roots vibe… The Big Top features an array of unsigned talent, the stars of the future plus some hip-shaking acts including, The Correspondents , Roots Manuva and new additions to the bill Sonic Boom Six.
POW! Presents: Dance Arena – Play Fest's main dance stage, curated by Norwich's leading electronic club night brand, POW! Expect the best in up front electronic music from some of the biggest names in the industry, alongside some world-famous party starters.
Full Colour Arcade – Play Fest are over the moon to welcome onboard Full Colour Arcade. Following on from the success of last year's interactive venue at Glade festival 2011, Full Colour will be going one step further this year at Play Fest by sinking their interactive pressure pad system into a brand new raised platform to create a giant drum machine, where 'Play Mates' will be able to jam together and create musical masterpieces! Hold on to your hats folks, with 9 pressure pads and a Turbo Sound System this is no run of the mill festival drum workshop, it will be electric and it will be LOUD! By night the dome will turn into a fun filled intimate venue hosting the regions hottest local DJ's, producers and performers.
Rebel Lion Reggae Tent – Rebel Lion are hosting the Roots and Culture Arena featuring Free King, Foundation Sound, Instrument of Jah, MC Chanter, Principal, alongside vegetarian Caribbean food and Rasta Culture Stores.
Asylum Stage – Powered by The Festival Asylum, expect the unexpected! A great mix of solo artists and bands during daylight hours and as night falls prepare to be sent crazy in this late night 'live music' venue with some of the hottest music acts and cabaret performances from the UK music scene.
Tipi Tent – Hosted by some of Play Fest's favorite house music promoters and DJ's. Under the cover of darkness lively tech house will be pumping and keeping the Play Mate's jumping! During the day time, under the sun lit skies of East Anglia you will be transported to a Norfolk version of an Ibiza beach party and a Café Del Mar sunset!
The Play Area – This kids, teens & family area is dubbed as "A magical mini festival as diverse as the rest of Play Fest." Working in collaboration with Culture Works East, Play Fest brings you The Play Area. A festival within a festival, and will provide an extra special addition to the site. An area specially dedicated to families flocking to the festival which will offer high-quality cultural experiences, activities and facilities tailored to meet the needs of children, teens and their families.
With so much to see, do and get immersed in, all this fun on offer will be thirsty work, so fear not, the Play Fest folks have thought of everything and have four very different themed bars to tend to all your beverage needs! Main Bar – "Daisy Dukes" Western Saloon, Big Top – "Cirque Du Freak" Circus/Freak Show, Dance Arena – "Full Moon" Thai Full Moon Party and VIP Bar – Top quality beers, wine and cocktails. There will also be a Play Fest Mini Mart filled with all the essentials!