Download promoter, Andy Copping said "The music industry lost an innovator & a legend with the sad passing of Jim Marshall. We had to remember him in some way and having the main stage dedicated to his name seemed the perfect tribute."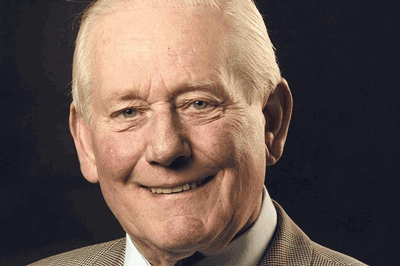 With only eight weeks to go until Download Festival 2012 opens its gates, organisers have confirmed another 19 acts who'll appear across the weekend of 8,9,10 June at Donington Park.
Leading the charge are acclaimed Swedish heavy metallers Ghost, blues rockers Saint Jude (who count Ronnie Wood and Jimmy Page as fans), American metallers Shadows Fall, whose new album isproduced by Killswitch Engage bassist Adam Dutkiewicz and Kerrang!-championed Brits My Passion.
Also announced today are Feed The Rhino, La Dispute, Lawnmother Deth, Six Hour Sundown, Silent Descent, With One Last Breath, The Union, No Americana, Royal Cartel, Tyla, The Dirty Youth, Yashin, Voodoo Johnson andSanguine.
With Download always providing an incredible amount of variety over the weekend, organizers are pleased to confirm a 5th stage with the return of the JägerRock Truck as The Jägermeister Acoustic stage. After its success over the last few years and back by popular demand, the JägerRock Truck will host exclusive acoustic sets from famous live rockbands across the weekend.
With Download fever continuing to grow in anticipation of the festival's 10th anniversary, the first round of Download Club Nights have been announced towhet fans appetites. Across the UK on the nights of 20 / 21 April, rock clubs all over the UK will be taken over by the spirit of Download, with guest area ticket giveaways and other goodies up for grabs.
Fri 20 April London, Sin @ The Electric Ballroom (10.00pm)
Sat 21 Newcastle, Legends (from 9.00pm)
Sat 21 Birmingham, Vudu (from 9.30pm)
Sat 21 London, Decadence @ St Moritz (from 10.30pm)
Sat 21 Nottingham, Rock City (from 9.00pm)
Sat 21 Manchester, Satan's Hollow (from 9.00pm)
Sat 21 Liverpool, Krazy House (from 9.00pm)
Sat 21 Norwich, Meltdown @ The Waterfront (10.00pm)
Sat 21 Sheffield, Reservoir Rocks @ The Corporation (from 10.00pm)
Sat 21 Glasgow, The Cathouse (from 10.30pm)
Sat 21 Cardiff, Bogiez (from 10.00pm)
Sat 21 Wolverhampton, Corrosion at The Wulfrun (from 10.00pm)
More club nights will be announced in the coming days with details published on the festival website.