The mighty Download Festival celebrates its 10th anniversary this year with one of its biggest and best line-ups to date. Set to show crowds the shape of punk to come, Swedish hardcore punk band Refused will make their exclusive UK festival appearance at Download Festival. Earlier this year, the band announced their long awaited reunion; this is one come back show not to be missed! Additionally, hardcore punk rockers,Gallows, return to Donington for its 10th year with their new line-up, (including front man Wade McNeil, former Alexisonfire) and a new EP.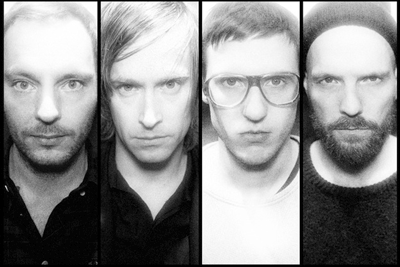 Dennis Lyxzén of Refused: "We´re very excited to have been given the chance by the people at Download to play the festival and meet our UK fans for the first time in 15 or so years. We played an unannounced show in Stockholm Friday night, it went great and we and can´t wait to bring this show to all the people that have been waiting for the last 15 years to see us."
Giving Donington 'what they want', Kids in Glass Houses will return to Download festival following the success of their third studio album 'Gold Blood', released last year. Alternative Brit rockers Lower than Atlantis also join the bill for what's set to be the ultimate 10th birthday celebration. Bringing the hardcore pop punk, American natives Four Year Strong are joining the line up with last year's tour supporters nu metal Brits, Don Broco.
Hailing from across the pond, electronic producer Porter Robinson has also been added; storming onto the dubstep scene, he joins the lineup alongside Riverside rapper T. Mills. Other new additions include the likes of theatrical rock troupe, Fearless Vampire Killers, female fronted Kobra & The Lotus, German power metallers, Edguy and American blues rock band, Rival Sons, fresh of their UK support tour with Black Stone cherry. Sheffield superstars Black Spiders also return to Donington, following their Download debut in 2009.
A limited number of Day and Weekend tickets for Download 2012 are on sale now and available fromwww.downloadfestival.co.uk
Download RIP ticket packages are on sale now and can be purchased viawww.livenationexperience.co.uk or by phoning 0207 009 3484.