Iggy & The Stooges and Cold Chiselalso join the bill. They join Bruce Springsteen & The E Street Band who headline on Saturday 14 July, and Paul Simon performing 'Graceland' in its entirety on Sunday 15 July in what will be one of the hottest events of thesummer. More exciting acts are soon to be announced for this highly anticipated concert festival, including the winner of Hard Rock Rising, Hard Rock's global battle of the bands, which saw more than 12,000 emerging bands worldwide enter for the chance to win a spot on the Hard Rock Calling main stage.
O
ne of the forefathers of the renowned Seattle alternative rock scene in the 90s, Soundgarden reunited last year following a 14-year hiatus and are set to release a brand new album later in the year. Soundgarden – Chris Cornell, Kim Thayil, Matt Cameron and Ben Shepherd – along with their contemporaries Alice in Chains, Pearl Jam and Nirvana, were all pivotal in the creation of a brand new sound in alternative rock during the 90s which centered on Seattle. 'Grunge' became a worldwide phenomenon, not only impacting musically but on wider culture and fashion too. The band's 1991 album Badmotorfinger produced the singles 'Jesus Christ Pose' and 'Rusty Cage' whilst its follow up, 1994'sSuperunknown, which reached No.1 on the US Billboard Chart and No. 4 on the UK Album Chart, featured the singles 'Black Hole Sun' 'Fell On Black Days' and 'Spoonman'. Soundgarden have sold over 21 million albums worldwide.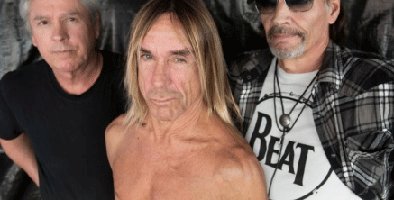 Other additions to the line up include the godfathers of punk Iggy & The Stooges, whose high energy live shows and onstage antics always get the crowds going. The band are one of the most influential groups of the past 50 years, with the 1973 critically-acclaimed album Raw Power being cited by Kurt Cobain amongst many others as one of their top albums of all time. Multi-million selling Cold Chisel have also been confirmed, playing their tough breed of seventies style rock and blues. Their new album No Plans was released earlier this year.
"Soundgarden was an innovator in the Seattle grunge music scene, and we are honored to have them take the 2012 Hard Rock Calling stage and add a different genre of music to an already incredibly diverse lineup," said Hamish Dodds, President and CEO of Hard Rock International. "We are also truly excited to soon announce the winner of Hard Rock Rising and give an up-and-coming band the chance to live out their dream and perform at one of the UK's most anticipated music festivals."
Live Nation's Vice President of Promotions, Toby Leighton-Pope commented: "The line up is looking really strong. We're thrilled to have Soundgarden confirmed as a headliner, after 14 years it's great to welcome them back to the UK and their first gig in Hyde Park is going to be a big one."
Soundgarden join previously announced headliners Bruce Springsteen & the E Street Band on Saturday 14 July, who are back at the top of the charts with Number One hit album 'Wrecking Ball'. Paul Simon headlines Sunday 15 July, performing 'Graceland' in its entirety with Jimmy Cliff and Ladysmith Black Mambazo, as well as some of his biggest hits from an illustrious back catalogue.
Hard Rock Calling takes place 13-15 July 2012. The 2011 shows saw over 150,000 music fans flock to Hyde Park for an unforgettable weekend of live music.