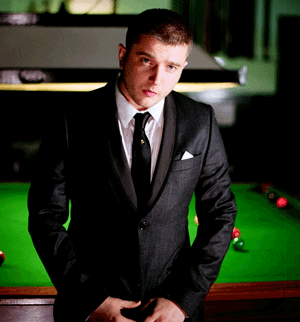 First up is Plan B aka Ben Drew – singer-songwriter, rapper, actor and film director came to prominence with the 2006 release of the critically acclaimed hip hop album 'Who Needs Actions When You Got Words'. His next project, the soul-influenced 'The Defamation of Strickland Banks', takes the listener on a journey of a man who finds success hard to handle and then hits rock bottom. Released in 2010, the album went on to become the fifth biggest seller of the year and continued a chart presence through 2011. Featuring crafted hit singles like 'Stay Too Long', 'Prayin' and 'The Recluse', awards have abounded for artist and album alike including Brit Award for Best British Male and a trio of Ivor Novellos: Ben Drew ­ Songwriter of the Year; The Defamation Of Strickland Banks ­ Album of The Year and 'She Said' – Most Performed Work. See Plan B take the main stage by storm on Saturday 14th July.
This years electronic antics steps up another notch announcing one of the biggest djs on the planet right now Avicii in the famous Dance Arena on Thursday 12th July. The lad needs little introduction as Avicii is THE rising star of the electronic music scene making the top 10 in the 2011 DJ Top 100 poll at only 21 years of age and scoring millions of fans with his 'Levels' track which reached the top 10 in 14 European countries. Hailing from Sweden and having first emerged onto the scene in 2008 with a remix of the theme song to the Commodore 64 video game Lazy Jones, Avicii's first release was signed to Strike Recordings, entitled 'Lazy Lace.' If you don't already know about him then you will, Avicii is definitely one to watch and his recent collaboration with David Guetta on a track called 'Sunshine' was nominated for a Grammy award under the category for Best Dance Recording. Avicii is already taking on the dance music world by storm – Guetta better watch his back!
Making a welcome return to the EXIT Dance Arena is the cheekiest cat in dance,Felix Da Housecat, a name as synonymous with house music as it is with being the moniker of one of the greatest innovators of the current Electro sound. Regarded as a member of the second wave of Chicago House, Felix da Housecat's breakthrough 2001 album, "Kittenz and Thee Glitz", took the dance music world by storm as his collaborations with the now infamous Miss Kittin on "Silver Screen" and "Madame Hollywood" and "What Does it Feel Like" spawned a synth club revival. Felix Da Housecat has music in his veins and the world has recognized this with two Grammy Award nominations for the legendary DJ/Producer. Felix is one of electronic music pioneers and we can't wait for him to dominate the dancefloor at EXIT.
Performing live on the same night is the unusually named Totally Enormous Extinct Dinosaurs (TEED) moniker Orlando Higginbottom, swinging between an overt musicality and scarily on-point dancefloor sensibility, ripping up clubs around the globe with his live show of bizarre instruments, glitter cannons and of course… dancing dinosaurs. His first two EPs (released in 2009 and 2010) have already stirred up the commotion around TEED, set to culminate this May with the release of the debut album, so brace yourselves for exclusives in the Dance Arena. Orlando's greatest and latest adventure is the famous trip to Congo, where he worked closely with local musicians, as a producer, personally invited by Damon Albarn and Oxfam on their DRC LP project.
4+1 TICKET OFFER: HOW MANY FRIENDS DO YOU HAVE?
When it comes to music festivals it's the more the merrier! If you and your friends still haven't purchased your Exit Festival tickets, count yourselves lucky, because from 19th March to 15th April, if you purchase four tickets EXIT will give you one free! Is there a better way to shake the winter blues than plan the summer party of a lifetime? Gather up your buddies, your mates, your friends and tally up how many will you take to this year's festival. Sun worshipers and music lovers alike can enjoy 9 fun filled days of partying in the Exit Village, and four mind-blowing days at the festival from 12th – 15th July. Go on, surprise one of your friends or simply welcome another new to your party crew AND those who buy their tickets before April 1, become instant members of the Exit Tribe 2013 loyalty program and will enjoy a range of rewards at the festival next year. Buy tickets here www.etickets.to/exit
LINE UP SO FAR:
Guns N' Roses, New Order, Plan B, Avicci, Richie Hawtin, Gossip, Wolfmother, Luciano, Laurent Garnier LBS, Miss Kittin, Felix Da Housecat, Totally Enormous Extinct Dinosaurs, Azari & III live, Buraka Som Sistema, Art Department, Maceo Plex, Reboot live, Brodinksi, Kenny Larkin, Robert Dietz, When Saints Go Machine, Maayan Nidam…. with much much more to be announced!
TICKETS:
Early Bird Tickets: £85 plus booking fee SOLD OUT
Loyalty Club Tickets: £89 plus booking fee
Standard Tickets: £95 plus booking fee
Camping Tickets: £25 plus booking fee
VIP Tickets: £220 plus booking fee