Joining them also are Indie revelations Ting Tings, Norway's coolest and sexiest Katzenjammer, LA underground hip-hop guru Flying Lotus, the soulful and inspiring Fink and the one and only Anna Calvi. All this and a lot more awaits fans from all over the world this summer, between 6-13 August in Budapest.
The 20th edition of Sziget Festival could give quite some excuse for getting lost in memories, but the Sziget team has always tried to present new stuff and keeps on doing so. Probably this is the only programming method that works for an event that is the unofficial world champion in the category of internationality – once again expecting fans from over 60 countries to the well know Danube island.
Need more insight?
Redfoo and SkyBlu are without any doubts the coolest party icons of these days. They teamed up to create LMFAO (you might wanna check what these five letters actually mean) and took over the planet with their unavoidable Party Rock Anthem. LMFAO is a role model for young kids around the world and started a tidal wave of shuffling in 2011.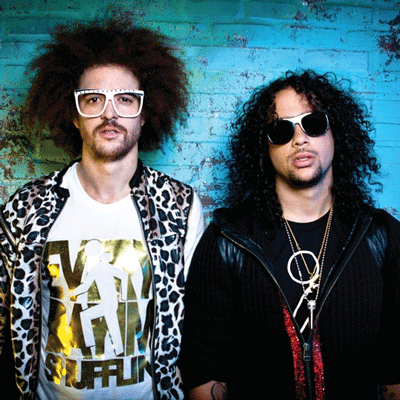 London-based The xx have shown their potentials already in 2009 when releasing their debut LP. Their homemade album became platinum and created a huge buzz in some of the highest valued English media, while also earning them a Mercury Prize (given by the British Phonographic Industry).
Paolo Nutini has some Italian origins – hard to deny it with such a name – but lives and works in Scotland, and counts as one of the most talented singer-songwriters and a true titan of the folk-blues scene. 2006 saw the release of his debut album, These Streets, rocketing him to the top 3 of the British charts. His second LP came out in 2009 with the title Sunny Side Up.
"If The Libertines defined the start of the decade and Arctic Monkeys its middle, then Glasvegas are almost certainly going to define its end and beyond" – as stated by the New Musical Express. The impact of the Glasgow-based band in the UK and success of their debut album did not go unnoticed in North America either. See them for yourself at Sziget.
The Ting Tings means groovy guitar pop in a duo format, a joint venture of Katie White and Jules De Martino, the two members of the British indie combo. They have already sold millions of their first LP and are now promoting their 2012 Ivor Novello Award-winning record, Sounds of Nowhere.
The name Katzenjammer might awake memories of bad hangovers, but the four hot girls from the cold north are anything but depressed. The Oslo-based band is renown for cool and characteristic singing, playing more than 25 different instruments and mixing genres such as folk, pop, rock, country and Balkan music.
Flying Lotus is one of the most popular acts of the experimental electronic scene and a true representative of the LA underground hip-hop culture. Two years ago he earned an Independent Music Award with his third album, Cosmogramma, then backed it up with another IMA for the video of his 2011 single, MmmHmm.
Fin Greenall, aka Fink is a singer-songwriter from the UK, mixing his producer skills with romantic, human and thoughtful pieces and charismatic performances. He released five LPs during the last ten years, amongst them the 2011 album, Perfect Darkness, highly praised by many, including The Guardian.
Anna Calvi is another exciting and inspiring representative of the UK singer-songwriter scene, also proven by her Mercury Prize and BRIT Awards nominations in 2011 and 2012. Many think she's the biggest prospect of the genre since Patti Smith, so you are right to expect something special from her also at Sziget.