NEW ORDER PLAY FIRST EVER LIVE GIG IN IBIZA
KASABIAN HEADLINE IBIZA ROCKS 7th BIRTHDAY
& MALLORCA ROCKS 2nd BIRTHDAY PARTIES
PLUS BLOC PARTY, TINIE TEMPAH, EXAMPLE, KAISER CHIEFS
CHASE & STATUS, PROFESSOR GREEN, MAVERICK SABRE
LABRINTH, DJ FRESH PRESENTS FRESH/LIVE & AZEALIA BANKS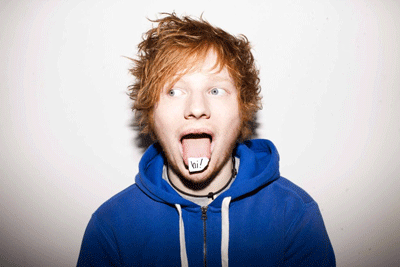 Since previously announcing
Ed Sheeran
for the Mallorca Rocks and Ibiza Rocks opening parties, he's won two BRITs (British Breakthrough Act and British Solo Male) and his star keeps shining brighter as anticipation builds further for the moment he plays Mallorca Rocks and Ibiza Rocks opening parties in June (5
th
& 6
th
).
Next up is a stunning show, featuring two of the most exciting and critically acclaimed male solo stars to come out of the UK – singer songwriter Maverick Sabre and producer-turned-pop-star Labrinth. Since supporting Tinie Tempah at Rocks last year, Maverick Sabre's success has soared with debut album Lonely Are The Brave going gold and reaching No.2. It's been an equally good year for Labrinth since supporting Chase & Status last year then smashing the singles chart with No.2 hit Earthquake. Ibiza Rocks has consistently nurtured new talent and provided a platform for breaking artists to play the biggest bill in the Balearics. In June, fans will see two of last year's strongest support artists deservedly step up to headline slot status in June.
In 2005 Ibiza Rocks captured the Kaiser Chiefs for one of the first ever Ibiza Rocks gigs, just before their debut album Employment exploded. They returned for a phenomenal, intimate beachfront gig at Bar M in 2007. Six million album sales later and with a worldwide reputation as a mind-blowing live act that wow festival audiences the world over, Kaiser Chiefs are back in a BIG way with new album The Future Is Medieval – their fourth Top 10 album in six years. They make a welcome return to Ibiza Rocks, where they've gone with the brand from the back room of the club, to the intimate beach bar to the famous stage at the 'Rocks' Hotels.
Peanut, Kaiser Chiefs said: "We've done Ibiza Rocks a couple of times before, and it's great because everyone's on holiday. We did it back in 2005 and Ricky jumped into the crowd. When you're in Ibiza, it seems like more of a relaxing time compared to other gigs."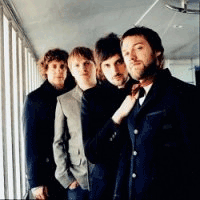 Kasabian
are certainly on fire right now, with their fourth studio album
Velociraptor
taking the group to stratospheric new levels and winning the accolade of 'Best Band' at this years' NME Awards.
Kasabian
first played Ibiza Rocks in 2006 (Bar M) and returned for a two night residency in 2007.
Kasabian
are an incendiary live act who consistently tops the polls of fans' favourite festival headliners. Now the Leicester lads make their hugely anticipated return to head up the two biggest parties in the Balearics – in celebration of Mallorca Rocks 2
nd
birthday and Ibiza Rocks 7
th
birthday in July.
Professor Green is one of the hottest talents in the UK music scene right now. The acclaimed rapper's second album At Your Inconvenience spawned the massive No.1 hit Read All About It. With an MTV Europe Music Award, a MOBO and an NME Award under his belt, Professor Green makes a triumphant return for these Spanish exclusive shows, following his phenomenal headline debut in 2011. DJ Fresh presents FRESH/LIVE joins him on the bill and as the man behind two of the biggest tracks of the past year, No.1 hit singles Louder and Hot Right Now, he certainly is the hot on the block right now and will be equally so in the Balearics.
Hailed by many as the most exciting producers in the UK today, Chase & Status are the biggest crossover act to come out of the underground in years. Their last two 'Rocks' shows have been total roadblocks when these boys brought their live show to town in 2010 and 2011. Having sold in excess of 500K albums, they return to the Balearics as bonifide superstars for standout shows in Mallorca and Ibiza in July.
Chase & Status said: "Can't wait to bring our live show over to the White Isle gain this summer. We love Ibiza and are looking forward to playing Ibiza and Mallorca Rocks again this year."
Tinie Tempah is one of Britain's biggest stars. Since debut album Disc-Overy hit No. 1, preceded by hit No.1 singles Pass Out and Written in the Stars, the sensational solo star has become one of the most award-winning, best-selling performers of recent times. With Kylie Minogue dancing to his set on the balcony and the fans going nuts all round him last year, Tinie Tempah's gig was the talk of the town as he teased the 'Rocks' crowd to ecstatic proportions. Due to mass public demand, he'll be doing it again in August.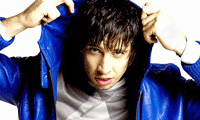 This is an amazing time for
Example
. Third album
Playing in the Shadows
debuted at No.1 and delivered two No.1 singles,
Changed the Way You Kissed Me
and
Stay Awake
. Infact,
Stay Awake
produced by Nero is about waking up at Ibiza Rocks and seeing hundreds of kids still going from the night before.
Example
strutted his stuff as a support act in 2009 and 2010 before absolutely killing it during his own headline shows at 'Rocks' in 2011.
Bloc Party are back and are set to make their 'Rocks' debut as part of their hugely anticipated return to the live scene. Ibiza Rocks was born out of a concept to create a night for dance kids who wanted to rock and rock kids who wanted to dance. The East London art rockers, fronted by Kele Okereke, are the very essence of that. This gig has been a long time coming for team 'Rocks' and it's a huge honour to be bringing one of the bands that influenced the brand, Bloc Party, to the Balearics for the very first time.
The newly reformed New Order are back together and will make their massive debut at Mallorca Rocks and Ibiza Rocks in September. One of the most highly influential and critically acclaimed bands of the 1980's, New Order were the pioneering force behind electronic music, largely responsible for the opening the world famous Hacienda Club in Manchester in 1982 and for 1983 hit Blue Monday, the best-selling 12 inch single of all time. Their 5th album Technique (1989) was partly recorded in Ibiza and perfectly encapsulates Balearic beats and acid house influences into their electro/rock sound. They have influenced generations of hit making musicians the world over and are one of the most in demand on the festival circuit this summer. It will be a proud moment when they take centre stage for these unmissable sets under the Balaeric stars in September.