Already confirmed for the main stage are Dizzee Rascal, Razorlight, Katy B, Hard-Fi and Bjorn Again with alternative favourites Levellers and recently announced The Lightning Seeds confirmed for the Jagermeister stage.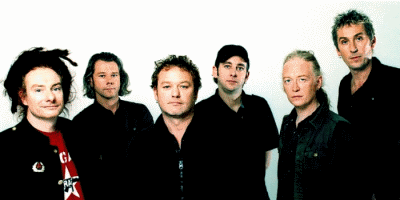 Three live music stages, a comedy stage, kids' zone, fairground, bars, stalls, food and a fabulous setting, makes Splendour one of the regions biggest and best live music festival.
We can now confirm the full Splendour 2012 line up as:
Main Stage:
Dizzee Rascal
Razorlight
Katy B
Hard-Fi
Bjorn Again
Jake Bugg
Future Sound of Nottingham competition winner (the chance for a local band to take the opening slot on the main stage – visit www.nusic.org.uk for entry details)
Jagermeister stage:
Levellers
The Lightning Seeds
Ronika
To Kill A King
Vadoinmessico
Kappa Gamma
The Barnum Meserve
Childhood
Leftlion Courtyard Stage
Natalie Duncan
Miss 600
Nina Smith
Rob Green
Saint Raymond
Opie Dieno
Josh Keogh
Comedy stage
Compere: Dave Twentyman
Vince Atta
The Raymond and Mr Timpkins Revue
Anil Desai
Dave Eastgate
Scottish Falsetto Sock Puppet Theatre
Nottingham singer song-writer, Jake Bugg, is the latest act confirmed to play the main stage with alternative rock band, The Lightning Seeds, confirmed to play the Jagermesiter stage, alongside folk rock band To Kill A King and psychedelic folk-pop band Vadoinmessico.
Splendour has a particularly strong local line up this year with Kappa Gamma, The Barnum Meserve, Opie Deino, Rob Green, Josh Keogh, Childhood, Saint Raymond, the yet to be announced NUSIC Future Sound of Nottingham competition winner who are all Nottingham based plus local acts returning to the Splendour stage include Jake Bugg, Ronika Natalie Duncan and Nina Smith.
Tickets are on sale at www.splendourfestival.com or at the Rock City box office on Talbot Street or the Royal Centre. You can also buy tickets at any of the Nottingham City Council's leisure centres.
Discount tickets are available for City of Nottingham residents with a valid Citycard.
Prices are:
£27.50 adult Citycard holders (City resident)
£15 11-17 year old Citycard 360 holders (City residents)
£27.50 11-17 year old non city resident (with an NG postcode)
£37.50 for standard entry
FREE for all children 10 years and under