23rd June – Elbow
+ Special Guests
24th June – Paul Weller
+ Special Guests
Jodrell Bank – Cheshire
Mercury Music and Brit Award winners Elbow, formed in 1991, have five top 20 studio albums under their belt including the phenomenal multi platinum The Seldom Seen Kid and most recent Build A Rocket Boys. The band have also been commissioned to compose the BBC 2012 London Olympics theme tune.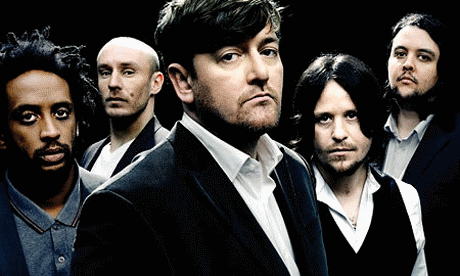 "I am a space nut. My cat is even named after the woman who discovered pulsars, and Patrick Moore does all the trailers and announcements for my 6 music radio show. So as you would imagine, playing alongside the local icon of space exploration fills me with cosmic glee."
Guy Garvey – Elbow
Modfather Paul Weller is an internationally acclaimed star whose song-writing is a huge part of British Culture, throughout his musical career from his early days in The Jam, to his much loved hits with The Style Council, as well as a solo career spanning over 20 years. With Brit Awards, Mercury Nominations and an Ivor Novello Award, Paul Weller has provided music lovers with hits such as The Changing Man, You Do Something To Me and Wake Up the Nation.
The Live From Jodrell Bank series sees some of the most innovative artists performing in this unique and dramatic setting, marrying science and music and bringing the audience superlative sounds from earth and beyond. The bands will even project visuals onto the 76 metre Lovell telescope. Last year The Flaming Lips, British Sea Power, OKGO and Wave Machines performed in front of this awe inspiring backdrop in a show bought to you by the creative minds behind Kendal Calling, The Warehouse Project and Ear To The Ground.
Before the spectacular evening concerts and throughout each day, attendees will be able to participate in a fantastic range of hands-on experiments and workshops on site at Jodrell Bank. With full access to the magnificent Discovery centre included in every ticket, this is a great chance to find out more about the mind-blowing research happening at Jodrell Bank. Explore the wonders of the universe and find out for yourself why stargazing has enjoyed a massive resurgence in the past few years.
For over five decades, the giant Lovell Telescope at Jodrell Bank has been part of the Cheshire landscape and an internationally renowned landmark for astronomers. Since the summer of 1957 it has been exploring the depths of outer space in a quest for knowledge. It remains one of the biggest and most powerful radio telescopes in the world, spending most of its time investigating cosmic phenomena that were undreamed of when it was first conceived.
TICKETS ON SALE THURSDAY 1ST MARCH AT 09:00 AM
Tickets £35 // no age restriction