The young New Yorker, whose rocketing career has converted her into a global icon, will present her debut album 'Born to Die' live, after having topped the charts in north America, the UK and other parts of the world.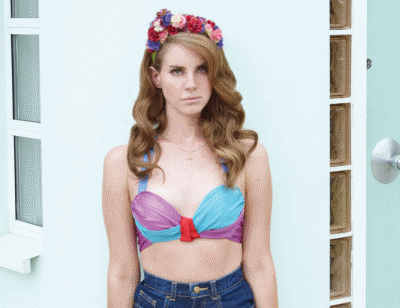 Lana Del Rey possesses a carefully groomed style evoking images of the Hollywood hey-day, impeccable videos ("Video Games", "Born To Die", "Blue Jeans") seen over the internet by thousands of viewers throughout the world in a short space of time and achieving millions of hits, and songs that stand out for their contemporary sound, accurate melodies, high doses of glamour and influences of pop, from the 50's to the 90's.
Lana herself cites Elvis Presley, Britney Spears, Nina Simone, Nirvana, Leonard Cohen, Bob Dylan, The Beach Boys and Antony and the Johnsons amongst her principle references and defines herself as a "Nancy Sinatra in a gangster-rap key". Moreover, Lana knows how to move in the right circles, currently mixing with the most interesting producers and artists of the moment, her songs have already been remixed by the likes of Balam Acab, Joy Orbison, Clams Casino, Jamie Woon, Odd Future and not forgetting Damon Albarn.
Lana Del Rey joins the Sónar 2012 Barcelona line-up already formed by The Roots, Modeselektor, Hot Chip, James Blake dj, Fatboy Slim, Richie Hawtin, Amon Tobin with his show ISAM, Squarepusher, Deadmau5, Nicolas Jaar, Luciano, Azari & III, Jacques Lu Cont, Friendly Fires, Metronomy, John Talabot, Mouse On Mars and the showcases by Hyperdub, Brainfeeder and 100% Silk, among others.