Saturday and weekend tickets on sale now:
www.ticketmaster.co.uk/sw4 / 0844 847 2467
Sunday tickets on sale soon.
SW4 SATURDAY HEADLINE DJS ANNOUNCED!
CARL COX
ERICK MORILLO
[EXCLUSIVE UK FESTIVAL PERFORMANCE 2012]
JOHN DIGWEED
"It's amazing to be returning to Clapham this year for South West Four. It's without a doubt a festival with one of the best atmospheres and being where it is means all my friends and family get to join me – another one of the reasons I truly love playing this festival. This year, I am back but hosting the main stage – of course a great honour and I'm seriously looking forward to rocking SW4" Carl Cox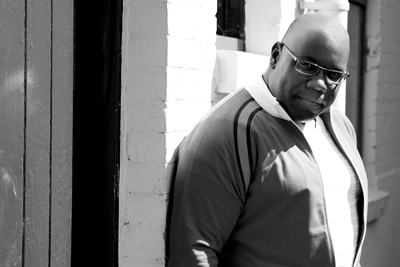 A sincere thank you to everyone who has already purchased their prized ticket to South West Four. An unprecedented demand testament to the colossal standing of Chase & Status, previously announced as Saturday's coveted headline act. Their influential live show has transfixed fans of electronic music worldwide, rapidly adding numbers to an ever increasing SW4 fan base. This group of electronic music connoisseurs is set to multiply, as our Saturday headline DJs are revealed!
These are without doubt the SW4 all-stars, having buried their roots deep into Clapham Common history. However there's more to this than just sentimental legacy. With each marking a LONDON FESTIVAL EXCLUSIVE for 2012, just one of these artists would be cause for celebration. Featuring the undisputed Kings of the four by four beat, they add to what is without doubt our most sensational SW4 Saturday ever. Not forgetting that extra hour and improved sound levels to boot. The build up officially begins in earnest…
Carl Cox can lay claim to being amongst South West Four's most inspirational DJs. Such was the rampant success of his 2006 and 2008 headline outings, Carl returned in 2010 to host our biggest indoor arena. His ability to balance deep, driving and uplifting grooves, orchestrated a frenzied atmosphere rarely witnessed. Incorporating an unrivalled crossover formula, his performances at South West Four are widely regarded as some of the best ever seen at the festival. Be prepared to have your senses pulverised, Carl Cox is coming…
Second up is the irrepressible Erick Morillo. His smooth Subliminal Sessions sound is custom built for SW4, as demonstrated in his headline performance at South West Four's inaugural event. Erick's devastating debut in 2004 is fondly remembered for an intricate blend of huge house sounds, snazzy acapellas and infectious vocal cuts; a mantra on which he has forged his unwavering reputation over an illustrious career. Making this year's performance a must see, Erick's first London performance in over seventeen months – and his ONLY UK Festival performance this year. Following the unequivocal success of his Pacha Ibiza residency and continued success of his legendary record label, Erick is set to bring something VERY special to SW4 this summer. Sunglasses at the ready…
Finally a progressive philosophy which continually pushes the boundaries, John Digweed embodies South West Four. 2012 will be his seventh consecutive SW4 gig, more than any other artist. Hence responsible for providing a plethora of memories, with 2009 the most poignant. A back to back set with Sasha brought sumptuous sounds and a sea of smiling faces. A trait also attributed to his mighty Bedrock imprint, providing tunes that have defined a generation. Furthermore the recent return of Bedrock's monthly club night has succeeded in rejuvenating midweek clubbing in the Capital. Increasing the magnitude of this eagerly anticipated appearance, John will also be bringing something quite special to SW4. Already in the pantheon of electronic artists, SW4 2012 will elevate John Digweed to stratospheric heights.
Just the tip of SW4's iceberg, the following weeks will herald further awe inspiring announcements. Guaranteed to delve deeper into an immersive electronic experience, South West Four 2012 is shaping up to be an essential part of your August bank holiday weekend.