Plus newly confirmed music acts:
Edward II • Vintage Trouble • Akala • The Hip-hop Shakespeare Company • Shlomo • Otis Gibbs • DJ Derek • Jason Ringenberg • Urban Folk Quartet • The Wave Pictures • Crowns • Rachel Sermanni • Keston Cobblers Club • Still Moving DJs
Performing his unique brand of musical comedy, Tim will be wowing audiences on Thursday 12th July with his back catalogue of hilarious, scathing and often unsettlingly lovely songs.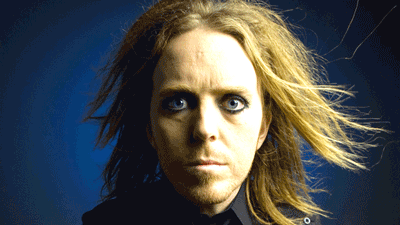 Guaranteed to have audiences in stiches, Tim is well-known for his iconic dance moves, wildly teased hair, and enormous sense of occasion. A veteran comedian, he's made appearances on TV shows such as the BBC's Never Mind The Buzzcocks, Genius and Channel 4's 8 Out of 10 Cats, as well as BBC Radio 2's comedy sitcom Strings and BBC Radio 4's The Infinite Monkey Cage. Tim's performed sell-out shows across the UK and recently toured with the 55-piece Heritage Orchestra performing his biggest live show ever, culminating at two sold-out nights at London's Royal Albert Hall.
Julia Safe, Co-Director of Larmer Tree Festival said: "We're very excited to be welcoming Tim Minchin and his grand piano to the festival – he's the biggest comedy headliner we've ever had! To celebrate this, and make sure the whole audience see him, Tim will be our first comedian to grace the Main Stage. This year's festival is shaping up to be the best yet and we can't wait for July."
The stunning Victorian Larmer Tree Gardens also play host to an impressive and eclectic mix of music. Joining confirmed headlinersJools Holland (Wednesday 11th July) and Levellers (Friday 13th July), just booked music acts include Edward II, Vintage Trouble, Akala, The Hip-Hop Shakespeare Company, Shlomo, Otis Gibbs, Jason Ringenberg, Urban Folk Quartet, The Wave Pictures, Crowns, Rachel Sermanni, Keston Cobblers Club and Still Moving DJs. A firm favourite among regular Larmers, the legendary DJ Derek will also be back, ready to spin more reggae classics.
With an exciting programme of music, comedy and a huge timetable of over 150 free workshops, shows and activities, there really is something for everyone at this family-focused festival. Tickets include all entertainment, free parking and camping for tents, caravans and campervans, and under 5s go free so there are no additional costs.
A three day ticket costs £140 per adult but festival-goers can enjoy a four or five day weekend for only an extra £25 or £50 respectively.
For more information on what's going on, line-up news and to book a ticket visit www.larmertreefestival.co.uk.
MUSIC LINE-UP SO FAR:
Jools Holland and his Rhythm & Blues Orchestra with special guest TBC • Levellers • Imagined Village • Fatoumata Diawara • Port Isaac's Fisherman's Friends • Edward II • Vintage Trouble • Raghu Dixit • Akala • Dub Pistols • Shlomo • Dizraeli and The Small Gods •Red Sky July • Otis Gibbs • Emily Barker & the Red Clay Halo • The Legendary DJ Derek • Jason Ringenberg • Cahalen Morrison & Eli West • Urban Folk Quartet • The Miserable Rich • O'Hooley & Tidow • The Wave Pictures • Crowns • Bard • Rachel Sermanni • J P Cooper • Churchfitters • Keston Cobblers Club • The Lasting Days • Boat to Row • Ali Warren • Still Moving DJs
COMEDY LINE-UP SO FAR:
Tim Minchin