Co-founder and drummer Lars Ulrich says "Six years is way toooo long to be away from the hallowed grounds of Donington Park. We are beyond psyched and feel privileged to come back once again to soak up the energy and vibe of the most legendary of festival sites."
The multi million selling, Grammy award winning act will visit Donington for the EIGHTH time in their career, having played both Monsters of Rock and Download Festivals – including their first Monsters of Rock festival in 1985 up through their most recent Download appearance in 2006, where they headlined.
"The Black Album" was #1 in over 25 countries and spawned an incredible five hits: 'Enter Sandman', 'Sad But True', 'Wherever I May Roam', 'Nothing Else Matters' and 'The Unforgiven'. The album has sold over 25 million copies worldwide. Metallica is one of the most successful acts in music history, selling over 100 million albums.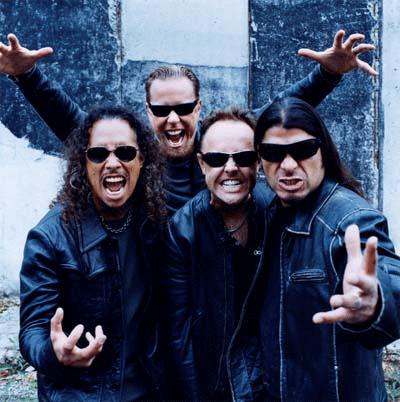 Andy Copping, VP of Promotions at Live Nation commented, "I am absolutely bowled over that Metallica will be playing 'The Black Album' at the 10th anniversary of Download. The album is up there as one of the greatest albums of all time, everyone knows the songs. The Download festival has come a long way since we first started in 2003 and to have Metallica back to help us celebrate this milestone is just fantastic."
Download 2012 takes place at Donington Park from 8-10 June and this year celebrates its 10th anniversary. Weekend with camping tickets go on sale 9am Friday 18 Novemberfromwww.downloadfestival.co.uk
Vodafone customers can buy tickets 48 hours before they go on general sale: 9am, Wednesday 16 November at vodafone.co.uk/vip
Download RIP ticket packages are on sale now and can be purchased via www.livenationexperience.co.uk or by phoning 0207 009 3484.