With Early Bird tickets SOLD OUT the 2012 line-up is sure to excite, including the likes of Ricardo Villalobos, Jamie Jones, Annie Mac, Pearson Sound, Erol Alkan,Claude Von Stroke, Skream, Skrillex, Four Tet & Caribou and many more confirmed to appear. With increased capacity, added parties and more, Hideout 2012 is cementing its position as the biggest new European dance festival in the calendar; truly giving Ibiza a run-for-its-money as the hottest destination in the world for electronic and dance music.
Having completely sold out of all 7,000 tickets for this summer's inaugural event and due to the extreme demand electronic music fans across the UK
and Europe, Hideout Festival capacity in 2012 is being increased and a fourth venue is being added to the festival. In addition to Papaya,Aquarius 1 and Aquarius 2 dance fans will also be able to experience their favourite artists, producers and DJs in Kalypso, Zcre Beach's most infamous nightclub, right next to the sea and surrounded by palm trees adding an exciting new dimension to the festival layout. In addition to this, to accommodate the extra capacity, Hideout Festival will now have even more apartments available in the town of Novaljia and surrounding areas – just down the road from the action and right next to all the bars, pubs, restaurants and the beach.
In line with the festival's rapid expansion, the team behind Hideout Festival 2012 are pulling out all the stops with the music programme and are proud to present what will be one of the biggest line-ups of dance and electronic artists anywhere in the world. Sound Channel and The Warehouse Project are delighted to be welcome Chilean minimal tech genius Ricardo Villalobos, who will be making his debut at Hideout Festival next year. Joining Ricardo in the minimal tech and deep house corner are Crosstown Rebels contingent including Jamie Jones andDamian Lazarus both of which appeared at last year's Hideout. Robert James is returning this year to resonate the Hideout airwaves with his underground house and techno joined by forward thinking Soul Clap who will bring their creative genius to the shores of Croatia as they remix to the rising sun.
Also confirmed for debut appearances at Hideout Festival 2012 is one half of Magnetic Man, Skream and Artwork, and drum 'n' bass legendsHype and DJ Fresh, none of which needs any introduction, while dubstep superstar de jour Skrillex has confirmed to make a very special appearance at Hideout next year. Jack Beats will be back once more, the multiple award winning DJ duo made up of Niall Dailly (DJ Plus One of Scratch Perverts fame) and Ben Geffin (The Mixologists), will no doubt cause dance floor mayhem.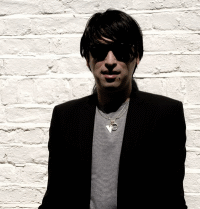 Elsewhere in the line-up some familiar faces return to Hideout Festival 2012 having debuted at this year's inaugural event. Annie Mac, Erol Alkan, Julio Bashmore and Andy C have all been confirmed for next year's bigger and better festival while Hideout Festival is excited to be welcoming for the first time the much-loved purveyors of eclectic electronic Four Tet & Caribou, Norwegian 'space disco' pioneer Prins Thomas, David Kennedy's Pearson Sound, dirtybird records founder and all-round nice guy Claude VonStroke and New Boston upstart Kyle Hall.
French icon, Brodinski is set for Hideout Festival 2012, bringing with him his eclectic taste in everything electronic; unlike his Parisian piers, Louis Brodinski encompasses all from noisy techno to heavy house, ensuring clubbers will never know what is coming. After much success in the Drum and Bass game, Camo and Krooked will hit Hideout Festival this year, the two producers are now opening their minds up to a whole lot of their past influences, exploring deep house and techno, Hideout Festival is most definitely in for a treat. Adding once again to the experimental feel of Hideout Festival 2012 is Maceo Plex, who is on a mission to bring feeling to the electronic genre, pioneering a totally new sound his presence ensures Hideout Festivals credentials once more.
Benjamin Pettit, better known as DJ Zinc will be bringing the crack house experience at Hideout Festival 2012. Hot Natured resident and part of the Hot Creations inner circle, home-grown talent Richy Ahmed is hotly tipped by our personal favourites such as Jamie Jones, making him a must see at this year's festival. Canadian born Heidi will also be debuting this year at Hideout Festival.
Large scale parties will be hosted throughout the festival by the likes of Crosstown Rebels, Manchester's Drop The Mustard, London's prolificMulletover and more will join the cream of clubbing to spread Hideout into a weeklong party. Hideout Festival will see so much more than a three day electronic extravaganza, a single £99 festival ticket includes pre-parties that kickoff from 26th June and continue all the way up to 29th June, meaning clubbers can expect a week long music epidemic all for much less than a UK festival ticket.
Lineup so far
RICARDO VILLALOBOS
SKREAM
ANNIE MAC
JAMIE JONES
Special Guest: SKRILLEX
—
ANDY C
ARTWORK
BRODINSKI
CLAUDE VON STOKE
DAMIAN LAZARUS
DJ FRESH
EROL ALKAN
FOUR TET & CARIBOU
HEIDI
HYPE
JACK BEATS
PRINS THOMAS
SOUL CLAP
ZINC
—
CAMO AND KROOKED
JULIO BASHMORE
KYLE HALL
MACEO PLEX
PEARSON SOUND
RICHY AHMED
ROBERT JAMES
CLUBBING PARTNERS:
CHIBUKU
CROSSTOWN REBELS
DROP THE MUSTARD
FACE
JAUNT
JUST JACK
METROPOLIS
MONO CULT
MULLETOVER
SONIDO
RESIDENT ADVISOR
WAX:ON
ZUTEKH