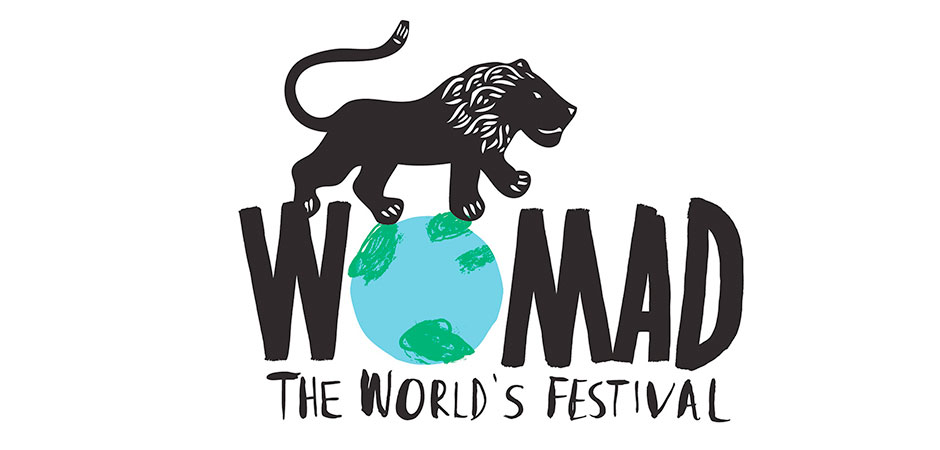 WOMAD
July 23, 2020

-

July 26, 2020
Fresh from her win at the Grammys last month, the legendary Angelique Kidjo makes a triumphant return to Charlton Park performing her electrifying reimagination of Talking Heads' Remain In Light, taking the classic original version and enhancing it with her euphoric voice and striking fusion of West African traditions with R&B, funk and jazz. Malian songstress Fatoumata Diawara's distinctive, energetic and powerful performance will be kicking off the festival on Thursday night, whilst award-winning wordsmith Kate Tempest makes her WOMAD debut with her creative diagnosis of the 21st century urban condition which has earned her respect and plaudits galore. Iconic avant-garde rock band The Flaming Lips bring their frenetic labyrinth of psychedelic anthems to WOMAD for the first time whilst Queen of Portuguese fado and all-round superstar Mariza's stirring sounds will take the audience's breath away.
Haitian group RAM will showcase their exuberant, joyous mizik rasin – a mix of percussive Vodou music, rock and funk creating glorious musical storytelling at its finest, their West African and Creole influences shining through. West African all-female supergroup Les Amazones d'Afrique follow on from their outstanding gig at Real World Studios in January with an appearance at the festival in July, a creative force whose vibrant harmonies are a call to arms to the women of the world to unite and rise up against the patriarchy.
Performing at WOMAD for the first time, Fantastic Negrito's backstory reads like something out of a film; leaving home at 12, hustling his way to a record deal in LA before a horrific car crash broke all his limbs and left him in a coma – now he is a one-man performing whirlwind who mixes soul, blues and R&B together to tell his story through his music. Two-tone ska band and legends of the genre The Selecter are back and led by the effervescent Pauline Black – and are ready to deliver hit after hit on Thursday night.
All hail the long overdue return of post punk/funk Mancunians A Certain Ratio, whose last appearance on a WOMAD stage was in Mersea Island in Essex 35 years ago, whilst Mercury-nominated ten-piece SEED Ensemble combine jazz with inner-city London, West African and Caribbean influenced grooves. On the other end of the musical spectrum comes one of Iceland's greatest musical exports, Ásegeir's beautiful indie folk-pop has seen him collaborate with the likes of John Grant.
Stories are at the heart of the music at WOMAD; Zimbabwean fusion group Mokoomba combine modern and traditional instruments with funk, reggae, international pop and pan-African styles to create an incredible, vibrant sound whilst speaking out about the situation back in their homeland. Sahra Halgan is one of the most prominent singers from self-declared independent state Somaliland, her warm voice articulating the struggles and strife of her compatriots, whilst Elaha Soroor, who will be performing with Kefaya had to flee her native Afghanistan after speaking out against the government.
The music is just the start of it at WOMAD; as well as incredible musical performances from all four corners of the globe there is so much more to explore; from celebrating the spoken word at the World of Words with author talks, debates and discussions and the brand-new How-To Tent, fusing food and music at the Taste The World stage where artists cook up a storm, being inspired and intrigued at the World of Physics with workshops galore, chilling out in style at the World of Wellbeing and even a whole hub of discovery for little ones at the World of Children, there truly is something for everyone.
Festival-goers also have the unique opportunity to get hands on and learn from the experts some of the incredible skills on show at Charlton Park with the adult workshops; from taking dance lessons to picking up a musical instrument from the other side of the globe to mastering a new dish at Taste The World, there's a whole world to explore at WOMAD.
Festival Director Chris Smith says 'WOMAD has always been a beacon of positivity and joy in the world – a place where people can come and unreservedly be themselves without fear of judgement. We are proud to welcome artists, performers, traders and festival-goers from all over the world to come together and enjoy a wonderful weekend of music – this year's line-up is our most exciting and diverse yet and the stories behind some of the artists are just astonishing.'
Other artists announced today:
Ak Dan Gwang Chil (South Korea)
A dynamic nine-piece who investigate their homeland's folk roots, but not in the way expected. As the New York Times observed, they play "not as earnest traditionalists, but as a giddy showband with all the trappings of K-pop".
Alla Leake Percussion (Gambia)
The indestructible beat of West Africa continues to be the pulse of our festivals, with the latest contributors to this proud tradition being this tremendous percussion ensemble.
The Alostmen (Ghana)
Acoustic but pulsating grooves from this five-piece that's derived from different ethnic groups across Ghana. Energetic, gritty and committed.
B.Dance (Taiwan)
Led by the celebrated choreographer Po-Cheng Tsai, this ensemble are known for their striking performances that combine contemporary dance, traditional Asian dance and the movements of martial arts.
Bab l'Bluz (France/Morocco)
The guembri is the traditional three-stringed bass lute of the Gnawa people of North Africa's Maghreb. No-one ever played it like this bunch, though, unleashing the instrument on some fiery psychedelic blues.
Barmer Boys (India)
This fascinating trio see themselves as the guardians of Rajasthani folk and Sufi music. And they're treating the traditions with kid gloves, their gravity-free sound elevated by harmonium, dholak drum and, according to Songlines, "incandescent Sufi voices that incite ecstasy".
Cimafunk (Cuba)
Here's a man who seriously packs a punch as he attempts to redefine the sound of his Caribbean homeland, thanks to his potent yet butter-smooth Afro-Cuban funk. He's unlike any other, describing himself as "a UFO in the island's music scene".
Dublin Calling All-Star Band, featuring Steo Wall, Padraig Jack, and Morrissey & Marshall (Ireland/UK)
The Dublin Calling radio show straps on its rucksack and makes for the festival stage, presenting a showcase of elite musicians and singers from the Irish diaspora in a pub session gone large.
Dizraeli (UK)
Hip-hop, spoken word and folk combine in the body of the man known as Dizraeli, a socially conscious wordsmith whose gaze is forever fixed on a better world.
Dudu Tassa and the Kuwaitis (Israel)
Having toured with Radiohead and collaborated with their guitarist Jonny Greenwood, Dudu Tassa is an outward-looking musician who is keen to update the Iraqi songs of his famous grandfather Douad Al-Kuwaiti. Comparisons with Rachid Taha have definite resonance.
fra fra (Ghana)
The funeral songs of this trio represent, like those of New Orleans, a celebration of a life lived. With an album imminently out on the super-hip Glitterbeat label, these joyous tunes are rendered on a range of acoustic instruments strum, shaken and blown.
Gypsy Hill (UK)
Originally a DJ/producer duo, Gypsy Hill have since fleshed themselves out into a live band with guitars, horns and beats both electronic and analogue doing battle on a set of Balkan brass, ska and surf-rock.
Johanna Juhola Reaktori (Finland)
A lively, open-eared accordion player who joins her instrument's dots between her native Scandinavia, Ireland and Argentina.
Fajardo (Spain)
This Fuerteventura native, now resident in Las Palmas, is a singer-songwriter of craft and taste, bringing the sounds of these Spanish islands to a field in Wiltshire.
Joseph Tawadros (Australia)
Charismatic – and exotically bearded – oud player whose performances are extremely emotive affairs. Often found in the company of the Sydney Symphony Orchestra.
King Pleasure and the Biscuit Boys (UK)
A long-established draw across the pubs, clubs and festivals of our islands, KP and his boys set their time machine for the 1950s for a red-hot set of jump-blues and R&B.
Lazy Habits (UK)
Sharp-tongued, living-on-their-wits six-piece from Hackney who draw on jazz, funk, soul and hip-hop.
The Mauskovic Dance Band (Netherlands)
This outfit describes its wares as 'space-disco' – interstellar, psychedelic Afro-Latin funk that hits Planet Earth somewhere between Colombia and New York City.
Mesadorm (UK)
Featuring the plaintive, understated vocals of Blythe Pepino, this genre-bending Bristol five-piece declare that they "occupy the ethereal space" otherwise frequented by Kate Bush and Bjork.
Minyo Crusaders (Japan)
The min'yo music of Japan is usually presented quite formally, despite its roots being that of a folk tradition. In the hands of this rousing band, though, it gets acquainted – in often delightfully rowdy fashion – with jazz, ska and cumbia.
Nihiloxica (Uganda)
An intriguingly dark-edged take on traditional Bugandan drumming, with added kit drum and analogue synths enhancing its hypnotic and looping effect.
Sahba Motallebi (Iran)
Sahba is both a boundary-breaker and a protector of tradition. She's the foremost player (and a distinctly innovative one, too) of the tar and setar – lutes that are pivotal instruments in the canon of Persian classical music.
Son Rompe Pera (Mexico)
The name of this combo's game is to imbue the sound of Afro-Latin cumbia with a garage/punk intensity. And they manage it too, taking tunes from Mexico, Peru and Colombia and swapping the horns for some energetic marimba playing.
Sona Jobarteh (Gambia)
The all-important role of griot in West African culture is almost exclusively a male preserve, but this magical kora player shows women have a place in the tradition. Sona has "all the makings of an international star," says The Guardian.
Too Many T's (UK)
Lyrically dextrous hip-hop duo from London Town who've previously shared stages and bills with De La Soul and Public Enemy.
Vassvik (Norway)
This is the band fronted by Torgeir Vassvik, a characterful soundpoet who's fascinated by joik, the vocal expression developed by the song of the Sami people of the Arctic Circle. They make an invigorating, stimulating sound that touches on the avant-garde, folk and contemporary classical.
Wovoka Gentle (UK)
This trio's folk-flecked electro-pop is actually a slippery beast to define. As The Skinny said, their music is "a kaleidoscopic adventure in sound, without a dull moment in sight".