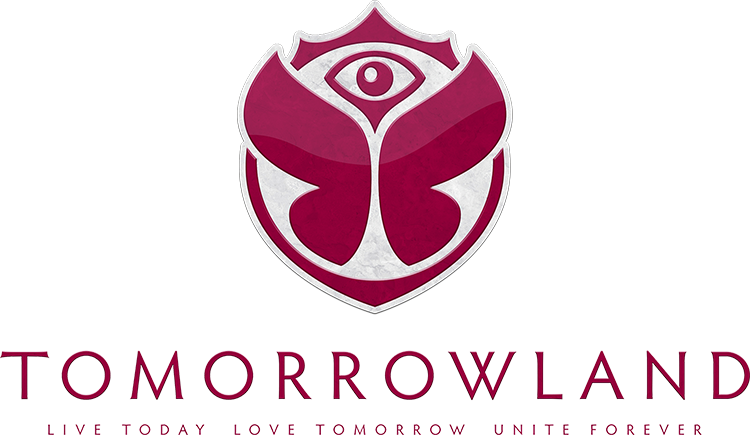 Tomorrowland Around The World
A dazzling new Tomorrowland location has been crafted over the past few months, in a place far away from anyone, a place that you would normally never visit… but one that is set to open its doors, welcoming everyone from all corners of the world, for one weekend only…
Taking place on Saturday July 25 and Sunday July 26, Tomorrowland Around The World, the digital festival will be a spectacular entertainment experience open to people of all ages and places, unfazed by borders or boundaries – a world premiere and a major step in the future of digital music festivals.
The Stages
Each stage will premiere brand new music and video content from the world's best artists and a large portion of the fireworks and laser shows characteristic of Tomorrowland.
The Mainstage – embodying the theme of 2020 'The Reflection of Love – Chapter 1' – will be graced by the biggest industry heavyweights as Afrojack, Alan Walker, Armin van Buuren, David Guetta, Dimitri Vegas & Like Mike, Don Diablo, Kölsch, Lost Frequencies, Martin Garrix, NERVO, Oliver Heldens Paul Kalkbrenner, Steve Aoki, Sunnery James & Ryan Marciano, Tiësto, Timmy Trumpet and Vintage Culture.
The wonderful Atmosphere stage will be headlined by the likes of techno legends Amelie Lens, Dixon, Joyhauser, Reinier Zonneveld, Stephan Bodzin and Tale of Us. Several other house & techno music tastemakers including Adriatique, ANNA, Adam Beyer, Cellini, Charlotte de Witte, Joris Voorn and Patrice Baumel will deliver the most mesmerizing and atmospheric sounds at the mythical Core stage – a crowd favourite and definitely one of the most unique stages at Tomorrowland.
Tomorrowland's iconic **Freedom Stage **will see Claptone, Jack Back and Solardo return, with hardstyle acts like Coone, Da Tweekaz and Wildstylez on the Q-Dance stage. Some of the world's best artists in future bass, dubstep and trap music – Carnage, Eptic, Gryffin, Netsky, NGHTMRE, San Holo and Yellow Claw – will gather at one of the brand new stages.
Lineup
Adam Beyer
Adriatique
Afrojack
Alan Walker
Amelie Lens
Andrew Rayel
ANNA
Armin van Buuren
Bassjackers
B Jones
Carnage
Cat Dealers
Cellini
Charlotte de Witte
Claptone
Coone
Da Tweekaz
David Guetta
D-Block & S-te-fan
Dimitri Vegas & Like Mike
Dixon
Don Diablo
EDX
Eptic
Fedde Legrand
Gryffin
Jack Back
Joris Voorn
Joyhauser
Klingande
Kölsch
Laidback Luke
DJ Licious
Lost Frequencies
Marlo
Martin Garrix
Modestep
Mr Pig
NERVO
Netsky
NGHTMRE
NWYR
Oliver Heldens
Patrice Baumel
Paul Kalkbrenner
Ran – D
Regard
Reinier Zonneveld
Robin Schulz
San Holo
Solardo
Stephan Bodzin
Steve Aoki
Sub Zero Project
Sunnery James & Ryan Marciano
Tale of Us
Tiësto
Timmy Trumpet
Vini Vici
Vintage Culture
Wildstylez
Yellow Claw
Yves Deruyter
Yves V
Over recent months, Tomorrowland has received many requests from its worldwide community to do something special during the two sold-out weekends of Tomorrowland Belgium. This global connection has inspired Tomorrowland to introduce and create a brand new platform through which visitors can participate in an unprecedented two-day festival experience.
Festival visitors will be able to navigate easily through a magical and newly created Tomorrowland location with a PC, laptop, smartphone or tablet – you don't need special VR goggles – and explore the entire festival site in an interactive way together with friends. The two-day festival weekend will offer its guests a packed schedule with plenty of things to do, see and experience.
As with the other editions of Tomorrowland, music and spectacular shows will be central to this event. The festival will feature plenty of signature Tomorrowland stages – 8 different stages in total – including Atmosphere, Core, Freedom Stage and Elixir, joined by 3 new stages, which have been specially created and designed by the creative team and 3D artists behind Tomorrowland. Each stage will feature music from the world's best artists in dance and electronic music – from all genres – and a large portion of the fireworks and laser shows characteristic of Tomorrowland. As icing on the cake this year's iconic Mainstage, embodying the theme of 2020 'The Reflection of Love – Chapter 1', will be unveiled to the world during Tomorrowland Around The World.
Besides the performances there will be all kinds of interactive experiences to choose from, including inspirational webinars, games and workshops related to lifestyle, food, fashion and the Tomorrowland Foundation. Together with the performances, Tomorrowland Around The World will be a full day/weekend experience between 15h00–01h00 CEST. There will be a 'time-zone-friendly' option for visitors from Asia and North or South America.
Tomorrowland is using the world's leading technologies in 3D design, video production, gaming and special effects to bring together 8 different stages with a stellar line-up of the most prominent artists in dance music, all of them premiering brand new content to be discovered exclusively on tomorrowland.com over the course of the weekend.
The People of Tomorrow are invited to experience this unique event together with friends: dressing up with your best festival outfit, putting up tents in your back garden to create your own DreamVille, setting up a big screen, inviting your beloved ones for a nice barbecue with music and an amazing festival experience, decorating your balcony or throwing a party in your living room – this weekend is all about uniting through the power of music in a responsible and safe way.
More about this all-new Tomorrowland location will be revealed in the coming weeks.
Tomorrowland Around The World, the digital festival
• Saturday July 25 and Sunday July 26, 2020.
• Between 15h00–01h00 CEST.
• 'Time-zone-friendly' for visitors from Asia and North and South America.
• Open for people of all ages and places.
• Accessible exclusively on tomorrowland.com.
• Line-up will be announced on Monday June 15.
• Ticket sales start on Thursday June 18 via tomorrowland.com.
• Day ticket costs €12.50.
• Weekend ticket costs €20.00 and includes a week of video-on-demand content to relive the entire experience.
• Special People of Tomorrow packages and Home Party packages will be available.
• Info and updates: tomorrowland.com
Headliners
Dimitri Vegas & Like Mike