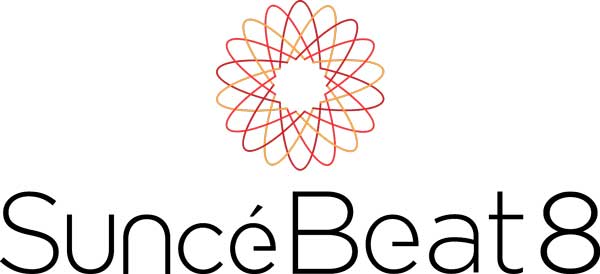 SuncéBeat Festival
With a reputation for pushing boundaries and tapping into the appetite of an intelligent crowd who know what they like and understand the family and inclusive feel of a boutique festival like SuncéBeat, this music festival brings some of the best in underground House, Disco, Techno, Soul, R&B and Funk together in an amazing location in sunny Croatia.
2022 Lineup
SunceBeat is back this summer with its first wave line-up now released for its 13th edition. It is the longest running festival at the beautiful coastal hideaway at The Garden Tisno.
Nestled in a stunning pine-shaded Adriatic hideaway along the coastline, the idyllic festival has cultivated a global audience. Drawn to its daytime blissed-out beats and sparkling hedonism through the evening and night, all the way through to dawn at Barbarella's – a unique open-air club which has no comparison.
The festival also features intimate beach-side dancing, boat parties on the beatific Adriatic, the mesmeric Olive Grove and headline artists on the Garden Stage. It's a vibrant mix of music, energy and pure escapism under the sun and stars, a week-long odyssey with friends and old and new set in a truly stunning location.
The first wave of artists includes The Blessed Madonna, Kerri Chandler, Kenny Dope, Dave Lee ZR, Dam Swindle, Miguel Migs, Mark Farina, Horse Meat Disco, Natasha Diggs, Mike Dunn, John Morales, DJ Spen, DJ Spinna, Sadar Bahar, Terry Hunter, Children Of Zeus (live), Lukas Setto (Live), Djeff, Dan Shake, Ash Lauryn, Hyenah, Marina Trench, Lakuti, Elkka, Rich Medina, Boo Williams, Mafalda, CinCity.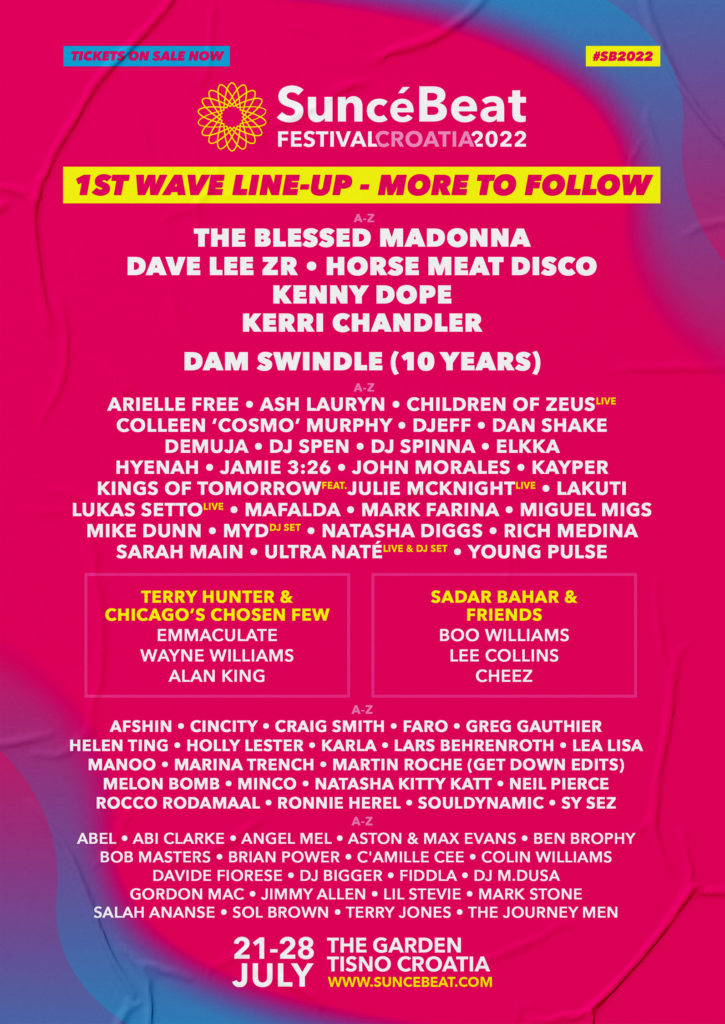 2021 Lineup
2019 Lineup Details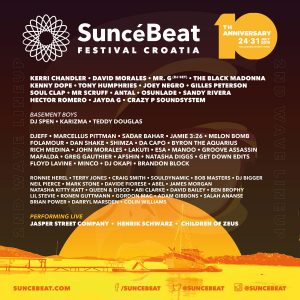 2018 Lineup Details
KERRI CHANDLER – MOTOR CITY DRUM ENSEMBLE – JEREMY UNDERGROUND JOEY NEGRO – OSUNLADE – JAYDA G – PURPLE DISCO MACHINE – MR SCRUFF
DJEFF AFROZILA – HYENAH – DJ SPEN – MIKE DUNN – KARIZMA
GRANT NELSON – HELEN TING – JAMIE:326 – RICH MEDINA
SADAR BAHAR – MANOO – ARMLESS KID – SHIMZA – MELON BOMB