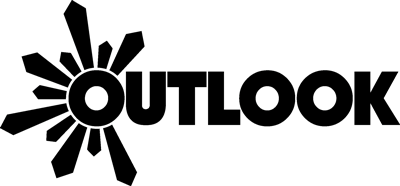 Outlook Festival UK
Mention Outlook Festival and any bass music fan will know what you are talking about – a household name worldwide.
Attendees can expect all the usual Outlook Festival antics; the highest calibre of crews, collectives, artists, MCs, singers, rappers, labels, and more across four days and four nights, all supported by top-quality production and sound. This will be a major celebration of bass music culture, uniting thousands from across the UK and beyond, all together in one place.
2022 Lineup Details
From Fort Punta Christo to Cholmondeley Castle, Outlook's UK format will encompass elements of the original magic including a bill of artists, stage hosts, labels, and more that includes the usual extended family of heritage acts with next-gen talent on a fast rise to the top. Take a look at any line-up over the years and there is always a solid-gold list of names from the worlds of dub, bass, DnB, jungle, garage, grime, dubstep, UK Rap, hip-hop, reggae to more can be found – Outlook UK will reflect that and go even further. With past guests and regulars including Mala, JHus, Goldie, D Double E, DJ Storm, Channel One Soundsystem, David Rodigan, and collaborations with the likes of Deep Medi, Metalheadz, Hessle Audio, Kiwi Records, 24hr Garage Girls, and more, anyone who attends is in for a treat. And most importantly, at the heart of Outlook Festival are the guests, and the community that has been built since this independent festival was launched 14 years ago. The atmosphere at Outlook Festival has always made it a family affair and that will carry through to the UK event. Full line-ups, stage hosts etc will drop in January, so keep your eyes peeled for more information coming soon.
"Over the last 14 years, Outlook Festival has been an incredible party, but underpinning it has been this community of people with a love of this music and culture. Once a year DJs, MCs, bands, producers, record label owners, promoters, and all their followers have come together and called outlook home for a weekend. We've seen countless dubplates made, new partnerships forged, tunes produced and friendships made, and to have the ability to bring that together again on Uk soil is amazing."Joe Barnett – Outlook Festival Co-Founder
The Cholmondeley Castle is a magical site that will boast a diverse range of stages, spaces, and surprise spots to backdrop the festival experience, from large main stages with heavy production and visual shows through to film and workshop areas. Outlook Festival UK will be a four-day, four-night experience with a variety of accommodation options available on site all still to be revealed – more information is coming soon.
Outlook's epic history spreads back almost 15 years, and they have long been an iconic name in the music world. Starting as a humble university party in Leeds, then a small-time Croatian gathering and soon expanding into a global phenomenon; a 15,000 capacity festival, worldwide events series, The Outlook Orchestra, mix series, and more. Founded through a love of sound system culture, Outlook is a testament to passion and drive that spans the test of time. Outlook UK expands the festival's current offering alongside Outlook Origins taking place in Croatia in the summer.