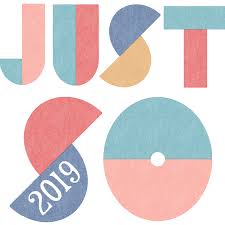 Just So Festival
The multi award-winning family arts festival, Just So Festival is produced by Wild Rumpus
Just So is dedicated solely to children and their families, offering astonishing arts and unique experiences. An annual, intimate, weekend-long festival,Just So is an imaginative outdoor adventure like no other. Just So Festival is renowned as one of the top family festivals in the world and the best place to see the best new outdoor arts each year, with sister festivals in New Zealand and Brazil.
With a love of stories and childhood escapades at its heart, Just So Festival enables families to step out of their day to day lives and into a wonderland of world class literature, arts, theatre, dance, music, comedy and creative pursuits together. Underpinned by the Tribal Tournament, the most bonkers competition in the land, it takes audiences (from bumps to great grandparents) on a unique expedition of mischief and mayhem, to lands full of magical midnight feasts, curious creatures, raucous pillow fights, hidden retreats, top notch food, drink and boutique camping options and breathtaking beauty.
2020 Lineup Details
World class shows from Without Walls
Just So is always packed to the rafters with the best outdoor theatre and circus around, and Just So 2020 is no different! The festival continues its partnership with Without Walls to present three extraordinary, family friendly shows.
Han Christian Anderson's The Princess and the Pea is transported to the 16th Century Mughal Empire in The Princess and the Chickpea from British-Asian dance and theatre company Nutkhut. This new adaptation by Simmy Gupta and Ajay Chhabra, collaborating with established producer Ali Williams, gives an opulent spin on the familiar story and introduces the world of the Emperor Akbar's court. Humans aged 4 and over are invited to play with their food in LAStheatre's The Rascally Diner, a fun-filled and messy performance all about food and our enjoyment of it, inspired by Jeanne Willis and Korky Paul's book The Rascally Cake. Join Rufus Skumskins O'Parsley and hear his tale of dastardly desserts, dig up your dinner and make a meal at The Rascally Diner.
Can you escape from the Community Chest? Dive into a giant treasure chest and make your way through one of four interactive puzzle rooms, before uniting with all the other players to take on a group challenge together. Escape room meets participatory art in this new installation by artist Matthew Harrison, whose previous work includes The Actual Reality Arcade from Just So 2017; a life-size interactive game zone inspired by classic arcade games such as Space Invaders and Tetris.
Theatre and circus to wow the family
Journey into the Spellbound Forest for Books! by Tit for Tat, combining circus, theatre, fiasco and a love for stories. Join Tit for Tat on their quest between the margins and revel in the wonderful stupidity of make-believe and adventure. With flames, water and bestial roars all literally erupting from the pages, Books! is an engaging circus/theatre experience for adults and kids alike.
Circus250 present StrongWomen Science in Roll Up, Roll Up, our area dedicated to all things circus. In this fun and fast-paced family circus show, find out how jugglers and acrobats use science to create their amazing acts. Ever wanted to know how you balance a chair on your chin, if you can juggle liquid, or how circus performers eat fire? When science meets circus, anything's possible.
The Exchange is an interactive installation created by Filament Projects, designers Stand+Stare and a group of 8 and 9-year-olds from Blacon, Chester. Based on an old telephone exchange switchboard, it will capture the thoughts, ideas, concerns and hopes of these children through a series of recorded conversations about some of the issues currently facing our world.
And Cheshire-based Clonter Opera present Papageno's Quest, a brand new interactive opera created especially for Just So 2020, featuring musical mishaps, tangled tales and a missing bird!
Music to dance the night (and day) away!
The simply splendid troubadour David Gibb returns! The very finest musician for families around, it wouldn't be Just So without his vocal melodies. And he's doing something rather special for Just So 2020 – as well as playing his own set of hits, he's teaming up with American family musician Brady Rymer. Brady is a three-time Grammy Nominee for Best Children's Album and a stalwart of the American family music scene. Brady toured with David in the UK last year and they've been busy recording an album for families called Songs Across The Pond, which they'll launch at Just So.
Singer songwriter Ale Carmani comes to Just So after wowing audiences at our sister festival, Just So Brasil. Once a miner from São Paulo, Ale is now considered by critics to be one of the most inspired musicians of his generation. His latest album Mae Natureza (Mother Nature) explores the deep and spontaneous relationship that children have with music and the natural world. And Ric Birtill brings his patchwork of off-kilter folk, punk and comedy, expressed with the utilisation of a 5-octave vocal range and dynamic guitar playing. He delights in concocting songs about the supposedly dull and mundane, such as working in customer services and applying for jobs online.
Just So favourites Thingumabob & The Thingumajigs are back with their signature blend of pop, funk, ska, folk, reggae, soul, rock and everything in between, and are guaranteed to have you strutting your best moves. And The Screeching Bluejays, a latter-day Carter Family consisting of a dad and his three daughters, return to play a toe-tapping set of folk and Americana classics.
Marvellous workshops
There's always a host of inspiring workshops to get involved with at Just So. Stephen Salinger & Lana Williams will be commandeering our dance workshop programme, so we suggest you start stretching now as it's set to be hip-swinging and high kicks all round! In past years, Stephen and Lana have led workshops such as 'Dance Down Broadway' and 'Circus Swing'. And the team from children's current affairs magazine The Week Junior return to lead a series of exciting experiments and workshops alongside the team from their Science+Nature magazine.
If you've been inspired by all the circus you've seen at Just So, you can learn everything you'd need to run away with them in Circus Skills from Circus House. From acrobatics and juggling to trapeze, you'll be flying through the air with the greatest of ease in no time.
Just So traditions old and new
Just So is full of some of our favourite traditions, from the Tribal Tournament to the beautiful lantern parade, and this year some of them are getting a revamp!
For the past few years we've enjoyed the raucous fun of the Just So pillow fight, but this year we're laying down our pillows and taking up technicolour instead to do battle in The Great Just So Colour Fight. Powders of all shades and hues will fly through the air as you run amok amidst the pandemonium of colour – what a joyful rainbow you'll be by the end! And guaranteed to bring tears to the eyes of the festival directors is the beautiful lantern parade. Collect your lanterns and light up the woods as you wind through the trees of Rode. This year we're doing it with a twist, under the moniker of The Carnival of the Animals.
No visit to Just So is complete without messing about in boats on Rode Pool. Our friends from Rudyard Lake will be bringing their beautiful wooden rowing boats for the perfect Swallows and Amazons adventure. There will be a small donation for the hire of the boats. Plus new this year – paddle-boards! Harder than it looks (believe us, we've tried it).
At the very heart of Just So is the Tribal Tournament, the most bonkers competition in all the land! Join one of six animal tribes and compete in ridiculous games and unexpected shenanigans to receive coveted golden pebbles from performers and volunteers, which you can post into your tribe's measurometer. The tribe with the most points wins the coveted Tribal Cup! This year our friends from theatre company the Fabularium, plus their merry band from Coventry University, are taking over the Tribal Tournament! Expect high jinx and flamboyant characters as they vie for your allegiance, tempting and teasing you to join their tribe and fly, swoop or strut to victory in 2020!
The Spellbound Forest is where some of the most magical Just So moments happen. Expect the usual singing and music sessions round the Just So campfire, and this year find storytelling master Ian Douglas in a brand-new storytelling area tucked between the trees of the Spellbound Forest. Gather round for tall tales from the lands of Just So and beyond, welcome strange travellers and hear their stories. Joined as ever by fellow Just So veteran, the marvellous storytelling Dieter Wadeson (aka Professor Pumpernickel) and the sublime Gary Bridgens.
Bring a showstopping bake to the Just So Bake Off to win a really great prize (because the Just So team really, really love cake). Take part in tug of war or watch the hotly contested parent races at Just So Sports Day, before paying a visit to the distinguished Fairy Queen to tell her your secrets and wishes. Strut your stuff at the Retro Disco or the Silent Disco, then head to the annual Midnight Feast for nibbling and storytelling abound (pyjamas optional). Or settle down in the Woodland Cinema to watch classics such as The Goonies (12), The NeverEnding Story (U), and By the Light of the Silvery Moon (U).
Brand new areas for Just So 2020

Just So organisers have announced a shake up to the layout for 2020, including some brand new areas for the festival's eleventh year as well as the return of some favourites.
The High Chaparral is brought to life by the most eclectic and raucous characters from the wild, Wild West. Learn to lasso, try your hand at smoke signals and pan for gold (pebbles) in Wild West Training, brought to you by the brilliant theatre students from Coventry University. Crack out your best 'heel-toe-heel-toe' in Lickety-split Line Dancing, and hone quickfire illustration skills in Quick on the Draw. Don your proudest sheriff's badge and Stetson, but keep your eyes peeled – there could be a bar brawl right around the corner! This new area will also include the Lost Horse Saloon, an indoor eating area with a bar and a honky tonk house band, a rootin' tootin' Fire Garden, and the New Curiosity Shop for an eccentric array of workshops.
Just So's entrance will transform into Cloud Cuckoo Land, a swooping and tweeting area to welcome you to the festival. Here you can meet our curious emus and cassowaries and encounter Keeper's Nest, two giant magpie puppets who stalk the land in their rickety, ramshackle nests, seeking out your darkest secrets.
Grab your ticket and head to Grand Central. This new travel-themed area, complete with giant suitcases and illuminated hot air balloons, will be the new home of The Tribal Tournament. And Shangri-La arrives on the shores of Rode Lake for chilled-out wellbeing sessions, from relaxing meditation to restorative yoga and Indian head massage. In a Just So first, older festival goers will be able to take a relaxing soak here in a traditional wood-fired hot tub. Hot tubs will be available to book online soon.
If you're more of a glamper than a camper and love the idea of arriving to a beautiful yurt, bell bent, vintage tent or gypsy bowtop caravan, then boutique camping is for you! For Just So 2020, boutique camping will move to a new area with beautiful lake-side views. It will also have its own dedicated parking area. Boutique camping is available to book now on the Just So website.
The best of the glorious rest – returning areas for 2020
The eleventh Just So will see the return of festival goers' favourite areas; the eccentric Village Green, epicentre of the festival for games, outdoor arts performances and challenges; Footlights, home to a wild line-up of live bands and dance workshops to strut your stuff to; gloriously exuberant circus area Roll Up, Roll Up; and Peekaboo, which is all about huge adventures for little people aged 0 – 4, including music, stories, baby massage, baby bath time and Clay Babies, where babies play with clay on a potter's wheel. Adventurers can also step into the extraordinary Spellbound Forest for nature and bush crafts, tree climbing, campfire songs and storytelling as dusk falls, watch incredible theatre and film classics at the Woodland Theatre, and head into the woods to enjoy author talks, music workshops and night-time DJ sets in Wonderland.