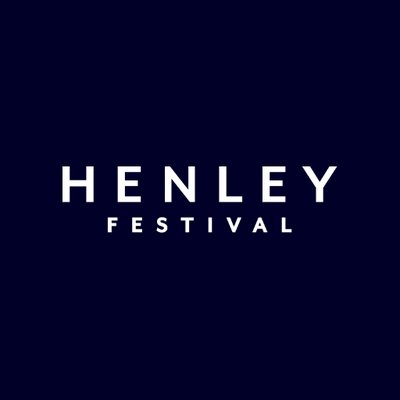 Henley Festival
Henley Festival is one of the UK's most enchanting festivals with a cultural offering of music, comedy, art and food. The Festival site on the banks of the River Thames is transformed into a magical wonderland after sun down where revellers wear black tie and each night a magical firework display lights up the sky. As a non-camping festival, Henley is the perfect antidote to watching music in a muddy field, offering festival goers a glamorous and cultural festival experience.
MUSIC Henley's iconic Floating Stage, boasting a spectacular backdrop of the River Thames, has played host to the world's most celebrated popular, world and classical musicians for over three decades. Each of the five festival nights offers a show stopping performance from an industry great.
COMEDY Following the huge success of the expanded comedy programme in 2016, Henley will once again bring the biggest and best names in comedy to the festival.
VISUAL ARTS The festival will showcase contemporary art installation and sculpture across the festival site as well as hanging works by leading photographers and painters in a series of pop up galleries dotted around the festival.
FOOD A festival for food lovers, Henley caters for all tastes offering a huge number of restaurants and pop ups from street food to fine dining. Previous chefs at the festival have included Albert Roux & Michael Roux Jn, Atul Kochhar, Jason Atherton, and Daniel Clifford.
FAMILY Not just for grownups, over the weekend Henley Festival turns into a huge playground for families and kids of all ages. In the daytime on Sunday, families can enjoy festival site and interact with children's entertainers, musicians, comedians and street entertainers as well as taking part in crafting sessions and making art, while parents can relax in the stunning festival grounds.
2022 Lineup
FLOATING STAGE HEADLINERS
THE SCRIPT | BONEY M with LIZ MITCHELL the original lead singer performing in The Club
CRAIG DAVID | TOM JONES
PETE TONG & THE HERITAGE ORCHESTRA IBIZA CLASSICS with JULES BUCKLEY
40TH ANNIVERSARY CELEBRATORY EVENING featuring KATHERINE JENKINS and JACK SAVORETTI
COMEDY
JO BRAND | ANDY PARSONS | IVO GRAHAM | MILTON JONES | RUSSELL KANE
TOM HOUGHTON | LAUREN PATTISON | MAISIE ADAM | JONNY AWSUM | GEOFF NORCOTT
TRIPLE THREAT COMEDY: HOLLY STARS | HELEN BAUER | RIA LINA
GLENN MOORE | AARON SIMMONDS | ALICE FRASER
JAZZ & SWING in the Spiegel Tent
KEVIN DAVY QUARTET | BROTHER STRUT | NATTY CONEROO & THE FLAMES OF RHYTHM
ROSIE FRATOR TAYLOR | EMILY CAPPELL | FLASHMOB JAZZ | JAY PHELPS
GRACE & THE G SPOTS | HUGH TURNER QUARTET | THE JAZZ DEFENDERS
WORLD & FOLK in the Bedouin Tent
ADAM ISAAC | BIKINI BEACH BAND | GINA LARNER | SHOWHAWK DUO
JAI AMORE | TOM WEBBER | CINELLI BROTHERS | THE FIFTY NINES | CAHOOTS | KAT EATON
VISUAL ARTS
ZULEIKA GALLERY | PANTER & HALL | LUMINOSI TREES | TOMMY GURR
FAMILY SUNDAY
GIZMO'S THE CLOWN | CARLOS AIRHEAD | MC GRAMMAR: WONDER RAPS
JONES AND BARNARD: THE VARIETY SPECTACULAR | MR PINEAPPLE HEAD | COOKIE THE CLOWN
DOODLE JAM WITH TOMMY GURR | FUNKY FACES | COMEDY 4 KIDS | VARIETY CLUB 4 KIDS
ADORA BUBBLES | STORYTELLING with HENLEY LITERARY FESTIVAL | HENLEY YOUTH CHOIR