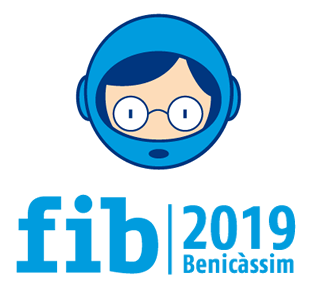 Festival Internacional de Benicàssim
The Festival Internacional de Benicàssim, commonly abbreviated to simply FIB, is an annual music festival which takes place in the town of Benicàssim, in the Valencian Community. It focuses mainly on pop, rock and electronica artists, as well as having other elements including short films, fashion shows and art
2021 Lineup Details
TBC
2018 Lineup Details
FIB Benicàssim Festival are thrilled to announce the first headliner for July's FIB Benicassim Festival , 19 -22 July 2018, will be one of the biggest and most revered bands in the world today : THE KILLERS. One of the most iconic bands of their generation, a deliriously amazing live act with a huge catalogue of hits, Las Vegas rockers THE KILLERS will bring their majestic headline show to FIB 2018.
2017 Lineup Details
Headliners – Kasabian, The Weeknd, Red Hot Chili Peppers
Kasabian join the previously announced Red Hot Chili Peppers and The Weeknd, as the third headliner for FIB Benicàssim Festival, taking place on July 13-16 in Benicàssim, Spain.
Stadium rock favourites Kasabian make their return to Benicàssim this summer, in what will be their only Spanish Festival performance of 2017. Boasting internationally recognised awards and numerous globally successful albums, Kasabian have gone from indie underdogs to one of the biggest rock bands in the UK. With a new album on its way this year, Leicester City's finest are set to take Benicàssim by storm with a set laden with new tracks and 5 albums' worth of classics.
Rock & roll legend, and Oasis front man Liam Gallagher will be making his solo debut appearance at Benicàssim this summer. One of the most recognised figures in British music history, his show will be an attitude filled performance fuelled with Oasis classics and tracks from his highly anticipated solo record.
22 years since playing the first ever Benicàssim, RIDE will be making their return to the Spanish Mediterranean coast, proving they haven't lost their psychedelic, shoegaze magic through tracks like 'Chelsea Girl', 'Vapour Trail' and 'Twisterella' – an unforgettable nostalgic set.
Stockport natives, Blossoms are one of the biggest new British bands to come from 2016. Having reached no.1 with their debut album Honey Sweet, the 5-piece will take to the Main Stage with favourites such as 'Charlemagne' and 'Getaway'; proving their already glowing reputation and why they're one of the hottest bands of the moment.
Internationally renowned electronic artist Bonobo will be making his Benicàssim debut in July. Simon Green's recently released sixth album Migration is already laying claim as being one of the best records of 2017, and with a back catalogue of hits from The North Borders and Black Sands, expect an unmissable Benicàssim performance.
One of the most innovative rappers of his generation; Tyler, The Creator will be joining the Benicàssim line up. Known for his unique character and self-made fame, the Odd Future founder will be bringing his wildly energetic live show to the Mediterranean coast.
Ferocious two-piece Slaves will be bringing their razor-edge anthems to Benicàssim this summer. The band have won over fans and awards everywhere with their electrifying performances. Following the release of their second album Take Control last year, it'll be a full-throttle show of the summer.
Also joining the line up are Spanish indie-rock pioneers