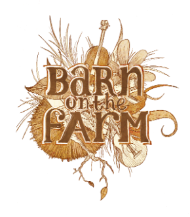 Barn on the Farm
2019 Lineup Details
TBC
2018 Lineup Details
TOM GRENNAN
MYSTERY JETS
DERMOT KENNEDY ∙ PALE WAVES
TOM WALKER
LEWIS CAPALDI ∙ JADE BIRD ∙ NINA NESBITT
LEWIS WATSON ∙ MAHALIA ∙ YOUNGR ∙ SAMM HENSHAW
AQUILO ∙ WILL HEARD ∙ GENGAHR
BAD SOUNDS ∙ ISLAND ∙ FREYA RIDINGS ∙ SAM FENDER ∙THE NIGHT CAFÉ
GRACE CARTER ∙ ANTEROS ∙ ETHAM ∙ LILY MOORE ∙ TEN TONNES ∙ OUTLYA
MULLALLY ∙ JOEL BAKER ∙ THE PALE WHITE ∙ MARSICANS
STEREO HONEY ∙ DELILAH MONTAGU ∙ THE HOWL & THE HUM ∙ SEA GIRLS
CALLUM STEWART ∙ EASY LIFE ∙ LOLA YOUNG ∙ APRE
+ MANY MORE ARTISTS
Barn on the Farm is very pleased to announce its line-up for this summer's festival which takes place 5-8 July, near Gloucester. Renowned for its relaxed and friendly atmosphere, it is an intimate gathering, ideal for discovering new and emerging artists. The festival is located on an actual working farm with stages indoors and outdoors.
The main headliner for 2018 is the one and only Tom Grennan. A Barn on the Farm favourite, his worldly, impassioned songs and utterly unique vocal betray a wisdom beyond his years. He's one of the brightest young talents in the UK right now, and we're beyond excited to welcome him back.
Mystery Jets should need no introduction to Barn on the Farmers. It's hard to believe they are now on their fifth album and at their recent sold out 'Jetrospective' dates played tracks from each one. Firm favourites with festival goers; expect the unexpected. And a very good time.
Dermot Kennedy's star is rising fast, and rightly so. His heart-on-sleeve, utterly persuasive songcraft is earning him remarkable plaudits from critics and fans alike, and we're not going to argue with them. Tipped for similar greatness are Pale Waves; having made the top 5 of the BBC's Sound of 2018 poll, this Manchester quartet have wasted no time in releasing two of the most exciting singles of the year so far in "The Tide" and "Heavenly". Their sleek, impeccably melodic take on new-wave inflected guitar pop is as striking as it is heart-rending; we can't wait to welcome them to Barn on the Farm.
The wonderful Tom Walker is also playing; like his fellow Mancunians, Pale Waves, he's garnered some pretty impressive notices in recent months. The earnestness and sincerity of his music is irresistible, as we suspect you'll agree.
Besides Pale Waves, Tom Walker, Lewis Capaldi and Jade Bird were all artists nominated in the BBC's Sound of 2018.