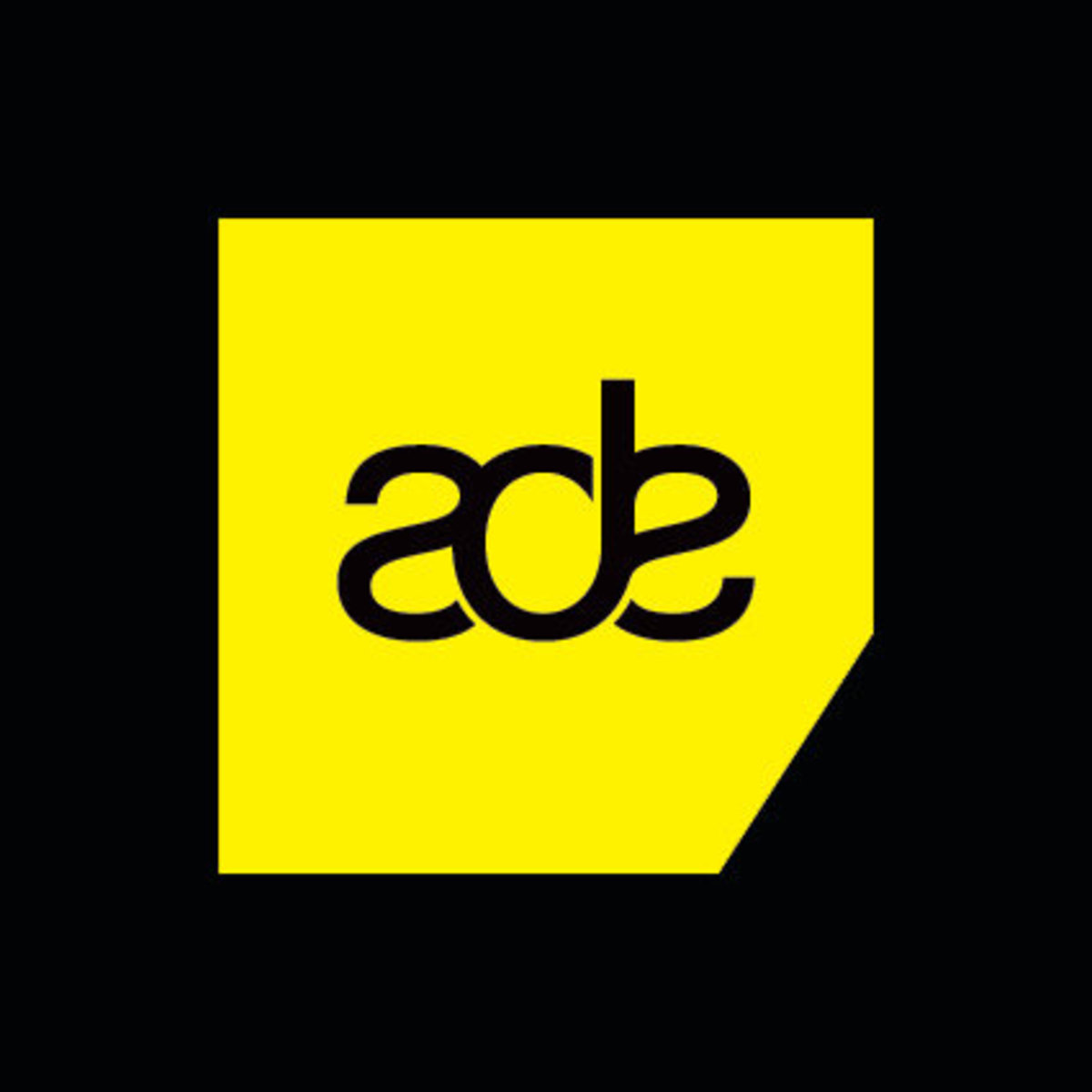 Amsterdam Dance Event (ADE)
Dance Culture
Over the last 20 years ADE, an initiative of Buma, has become the leading platform for the international dance scene. It is the place 'par excellence' to identify the latest business practices and the freshest musical trends, ranging from emerging talents through to the most recent work of electronic music's pioneers and superstars.
The event continues to grow and develop each year, with last years anniversary edition featuring 2289 artists performing in 100 venues and more than 500 speakers taking part in the nine different conference streams. The extensive film, art, and audiovisual program has also been expanding each year, and the organisers are committed to growing the day and nighttime activities once again in 2016.
"ADE has developed into a platform where every aspect of the global phenomenon that is dance music culture comes together. It is fantastic to see that Amsterdam has become a global destination for both music lovers and the music industry," says ADE Director Richard Zijlma.
2020 Lineup Details
TBC
2019 Lineup Details
Conference Speaker Update
The latest announced conference speakers include Armin van Buuren (NL), Carl Cox (GB), Charlotte de Witte (BE), Doris Chrysler (AT), Floating Points (UK), GAIA (NL), Joris Voorn (NL), Malcolm Cecil (GB), Miss Kittin' (FR), Shelly Powell (US) and Suzy Ryoo (KR). They join the already announced Ukrainian artist and label owner Nastia (UA), DEAG's Detlef Kornett (DE), ID&T founder Duncan Stutterheim (NL) producer/DJ Hannah Wants (GB), early AKAI MPC innovator Roger Linn (US), global music rights clearance expert Deborah Mannis-Gardner (US), Phase One Network Inc. CEO Frank Babar (US), award winning African hip hop Artist Gigi LaMayne (SA), artist and label owner Elena Colombi (IT), Elrow Family's Jo Vidler (GB) and noted hardstyle artist William Rebergen aka Headhunterz (NL), Amazon Chief Technology Officer Dr. Werner Vogels (NL), Lisa Ellis (US), Soundcloud's new global head of music and artist relations, Group Vice President of Tencent Music Entertainment Andy Ng (CN) and head of AEG Studios Raymond Roker (US) amongst others.
Artist Line Up
Previously the organisation announced that Amelie Lens (BE), Carl Cox (UK), Carista (NL), Colin Benders (NL), DJ Nobu (JP), Helena Hauff (DE), Identified Patient (NL), Jeff Mills (US), Martin Garrix (NL), Nastia (UA), New Order (UK), Peggy Gou (KR), rRoxymore (FR), San Holo (NL), Sevn Alias (NL), SOPHIE (UK), Tchami (FR), The Black Madonna (US) and Tiësto (NL) are set to make an appearance.
Among the latest announced artists are:
Adam Beyer (SE), Adaro (NL), Airod (FR), Alex Kennon (IT), Alex Niggemann (DE), Alienata (ES), Aly & Fila (EG), Amine Edge & DANCE (FR), Amotik (DE), Amy Root (NL), AnD (UK), Anfisa Letyago (RU), Apollonia (FR), Archie Hamilton (UK), ARTBAT (UA), Arthur Baker (US), Ateq (DE), Awanto 3 (NL), Awkwasi (NL), Axel Boman (SE), B-Front (NL), Baba Stiltz (SE), Bedouin (US), Ben Buitendijk (NL), Benny Rodrigues (NL), Black Sun Empire (NL), Blawan (UK), Bob Sinclar (FR), Bogomir Doringer (RS), Boris Acket (NL), Boxia (UK), Brawther (FR), Bryan Kearney (IE), Bryan Peroni (PR), Buenavista (ES), Bufiman (DE), Cairo Liberation Front (NL), Camo & Krooked (AT), Carnage (GT), Casper Yu (CN), Charlie & Joss (NL), Charlotte Adigéry (BE), Chip E (USA), Cinnaman (NL), Claire Morgan (AU), Claptone (DE), Daniel Avery (UK), Deena Abdelwahed (TN), Dennis Cruz (ES), Digital Punk (NL), Diskonnected (TW), DJ Boring (AU), DJ Dziri (TN), DJ Firmeza (PT), DJ Pierre (US), DJ Q (UK), DJ Sneak (PR), Djedjotronic (FR), DVS1 (US), Eats Everything (UK), Einmusik (DE), Eli Iwasa (BR), Eli Verveine (CH), Elias Mazian (NL), Ellen Allien (DE), Erick Morillo (US), Evan Baggs (US), Fatima Ferrari (NL), Fatima Hajji (ES), Fedde Le Grand (NL), Fenna Fiction (NL), Ferry Corsten (NL), Florian Picasso (VN), Fort Romeau (UK), Frank Wiedermann (DE), Frenna (NL), Function (US), Gabriel Ananda (DE), Gallowstreet Brass Band (NL), Gary Beck (UK), Ge-ology (US), Genii (NL), Gesloten Cirkel (RU), Ghost in the Machine (NL), Gigi Lamayne (ZA), Girls Love DJs (NL), Giuseppe Ottaviani (IT), Gorgon City (UK), Gregor Tresher (DE), Gui Boratto (BR), Guy Mantzur (IL), Hanno Hinkelbein (DE), Headhunterz (NL), Héctor Oaks (DE), Heidi (CA), Henrik Schwarz (DE), Hot Since 82 (UK), Hunee (KR), I Hate Models (FR), Ida EnUKerg (SE), Industrialyzer (PT), Interstellar Funk (NL), Jasmín (NL), Jasmine Infiniti (US), Jaydee (NL), Jimpster (UK), Jing (TW), Job Sifre (NL), Joey Negro (UK), John O'Callaghan (IE), Jonas Blue (UK), Joost van Bellen (NL), Josey Rebelle (UK), Joyhauser (BE), JP Enfant (NL), Jungle By Night (NL), Kamma & Masalo (NL), Karpov not Kasparov (RO), Katsy Lee (PH), Katya Gabeli (NL), KlangKuenstler (DE), Kléo (FR), Konduku (NL), Konstantin Sibold (DE), Krystal Klear (IE), KSHMR (US), Lady Starlight (US), Laidback Luke (NL), Lambert (BE), Lamusa II (IT), Lauren Hansom (AU), Lavinia Meijer (KR), Layton Giordani (US), Leo Pol (FR), Loco Dice (DE), Lucy (DE), Luke Slater (UK), Lulu (NL), mad miran (NL), Mahmut Orhan (TR), Makam (NL), Mano Le Tough (IE), Marcus Worgull (DE), Mariana BO (MX), Maryisonacid (DE), Mason Maynard (UK), Mathew Jonson (CA), Matisse & Sadko (RU), Maud Geffray (FR), Max Abysmal (NL), Max Cooper (UK), Michael Mayer (DE), Milo Spykers (BE), Mirella Kroes (NL), Miss Jay (NL), MITÚ (CO), Molly (FR), Moody Mehran (NL), Mr Scruff (UK), Myd (FR), Mykki Blanco (US), Nakadia (TH), NATARCIA (NL), Neel (IT), Nick Beringer (DE), Nick Verstand (NL), Nicky Romero (NL), Nocturnal Femme (NL), Nu Guinea (IT), Nur Jaber (DE), Ø [Phase] (UK), Oliver Heldens (NL), Orpheu the Wizard (NL), Oscar Mulero (ES), Pablo Discobar Soundsystem (NL), Pachanga Boys (MX), Paco Osuna (ES), Paul Johnson (US), Paul Van Dyk (DE), Phil Weeks (FR), Philou Louzolo (NL), Pieter de Graaf (NL), Pig&Dan (ES), Project Pablo (CA), Purple Disco Machine (DE), Radio Slave (UK), Rahaan (US), Raiden (KR), Ran-D (NL), Reality Test (IL), Recondite (DE), Red Axes (IL), Robag Wruhme (DE), Roman Flügel (DE), Roman Poncet (FR), Ron Morelli (US), Roog (NL), RudeLies (SE), Sammy Dee (DE), Sebastian Mullaert (SE), Sébastien Léger (FR), Serge (NL), Sevensol (DE), Shapov (RU), SHDW & Obscure Shape (DE), Shlømo (FR), Snufkin (NL), SOIL & "PIMP" SESSIONS (JP), Solee (DE), Sophia Saze (GE), Speedy J (NL), Spekki Webu (NL), Stadiumx (HU), Steffen Bennemann (DE), Stenny (IT), Steve Bug (DE), Sweely (FR), SYMBYOSYS (NL), Takahiro Yoshihira (JP), Thaalavattam (IN), The Advent (PT), The Martinez Brothers (US), The Reactivitz (FR), The Shapeshifters (UK), Thris Tian (UK), Tijana T (HU), tINI (DE), Titia (NL), Tom Trago (NL), Tommy Four Seven (DE), Tuhin Mehta (IN), Umfang (US), Umwelt (FR), Vic Crezee (NL), Victor Ruiz (BR), Vril (DE), VTSS (PL), wAFF (UK), WHITENO1SE (IL), WhoMadeWho (DE), Will Saul (UK), Woody'92 (NL), Yellow Days (UK), Yung Felix (NL), Zadig (FR), Zenker Brothers (DE), Zenobia (IL), Zubrowka International (BE).