For an island festival to not just survive, but thrive, for a decade without the ability to offer camping to its visitors is a unique achievement, and the news that we are now able to offer camping marks a monumental paradigm shift for Jersey Live – whereas previously Jersey Live could perhaps have been described as a weekend of concerts, we are unspeakably proud that we can now call ourselves a music festival in the truest sense. The new addition of a campsite means that festivalgoers will be able to live and breathe the festival atmosphere all throughout the weekend, experiencing the fun of waking up in tents next to their best friends and making many new ones, before heading to enjoy the action across the festival's seven stages.

The importance of this development to Jersey Live and to Jersey's tourism industry as a whole cannot be understated; the addition of festival camping brings Jersey Live closer to being in line with the majority of other UK festivals and makes a trip to the island for the event considerably more affordable for festivalgoers from mainland UK and Europe. The festival currently welcomes around a quarter of its visitors from overseas, but the hope is that with the success of a safely operated campsite, Jersey Live can attract more and more off-island visitors than ever before.
The Jersey Bailiff's Entertainment License Panel and the St Helier Connetable, Deputy Simon Crowcroft, were sufficiently satisfied by organisers Warren Holt and Warren Le Sueur's application to grant Jersey Live Festival a license to operate a camping facility along La Route de Trinite on the border of the parishes of Trinity and St Helier – around a mile from the festival site. The campsite, based on a private field owned by Dee Taylor-Cox, will open its doors on Friday 30th August and minibuses will ferry visiting campers to the festival site. As well as the option to bring their own tent and camping equipment, there will also be a 'Boutique Camping' area with a number of luxurious yurts and tipis to choose from, as well as private showers and toilets. The campsite will also feature a brasserie-style eatery and bar. The campsite will operate under the same policies as Jersey Live, whereby those aged 15 or under must be accompanied by a ticket holding adult aged 18 or over.

With a line up that this year includes the likes of Fatboy Slim, Example, Chic feat Nile Rodgers, Bastille, The Cribs, The 1975, Tom Odell, John Cooper Clarke and Pete Tong, amongst many others still to be announced, the news that the festival has been granted a camping license for the very first time suggests that our tenth anniversary party really could be our biggest and best festival yet.

Set in the lush countryside surrounds of the Parish of Trinity, the 10,000-capacity Jersey Live is the UK's southernmost festival and with more sunshine than any other part of the British Isles, and one of the warmest, friendliest festival audiences you could hope to encounter, it's the perfect festival destination.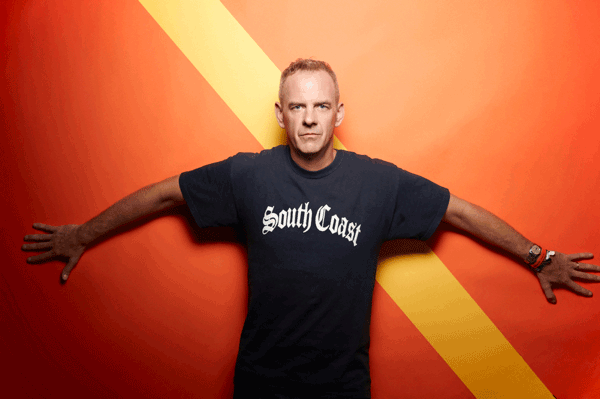 FULL INTERNATIONAL LINE UP TO DATE:
FATBOY SLIM / EXAMPLE
CHIC FEATURING NILE RODGERS / BASTILLE / THE CRIBS
THE ENEMY / PETE TONG / TOM ODELL / GABRIELLE APLIN / THE 1975
DEAP VALLY / NETSKY & MC DYNAMITE / JOHN COOPER CLARKE
NINA NESBITT / NEVILLE STAPLE BAND / HOWARD MARKS / SHLOMO
ZEDS DEAD / DOCTOR P / DUSKY / PUBLIC SERVICE BROADCASTING
HOT SINCE 82 / CLEAN BANDIT / WAZE & ODYSSEY / LEWIS WATSON
WOLF PEOPLE / RUSS CHIMES / SKIP & DIE / SIMON EVANS / CRAIG CHARLES
KANKA / COUNT SIZZLE / MANY MORE TBA

Organisers Warren Holt & Warren Le Sueur:
"This is absolutely huge for Jersey Live and naturally we're delighted that the Bailiff's Entertainment Panel and the St Helier Connétable Simon Crowcroft have made the decision to support our application to operate a campsite. It's something we've strived for years to get and now that we have it, we're focusing fully on ensuring that the campsite is set up and run in a safe and secure way, in which campers can enjoy themselves in an environment that causes the absolute minimal disruption to our neighbours. We hope that the island's public can be as pleased about this decision as we are, as it potentially means a great deal to Jersey's tourism industry and economy. We hope that we'll see many more attendees from the UK and Europe, and that we can really put Jersey on the map as a vibrant cultural scene that young people want to come and enjoy. Of course the campsite is very much open to locals too, who we look forward to welcoming to Jersey Live."
St Helier Connétable, Deputy Simon Crowcroft:
"Jersey Live is a major cultural event for islanders of all ages, and for a decade has been bringing some of the world's most important live acts within reach of music fans for whom most festivals involve additional travel expenses, which puts them at something of a disadvantage to festivalgoers in mainland UK. Jersey Live's achievements in bringing A-list artists to the doorstep of local music fans is to be applauded, as is the support that the festival brings to the island's tourism industry.
I was delighted to be able to facilitate the inclusion of a campsite as I know from my own children's experiences how important a camping element is for creating a fun and vibrant atmosphere at a music festival. St Helier prides itself on having a forward-thinking 'can do' approach to such requests as we recognise the importance of these events for diversifying the island's economy. It's important that Jersey is recognised internationally for its cultural achievements and not merely for its offshore finance industry. Although we do that very well, of course, it's exciting to know that events like Jersey Live are putting the island on the map for other reasons."
Tamara O'Brien, Head of Marketing, Brand and Distribution at headline sponsors JT:
''We're thrilled for the organisers to be able to offer camping at the festival. Year-on-Year we've seen more and more visitors from the UK and all over Europe come to the Island and it's great that they can now offer the full festival experience."
"As always, to help as many of our customers as possible to enjoy the weekend, we will soon be offering a number of promotional tickets in order to provide JT customers with the opportunity to attend Jersey Live for FREE. In addition, we are excited to be able to tell you that JT will shortly be announcing an exclusive festival package that will enable their Guernsey customers to enjoy the Jersey Live anniversary weekend too! The package will include their weekend festival ticket, camping and boat travel, but further to this just for being loyal JT customers, we'll also be offering additional extras too. So keep your eyes peeled and watch this space for further details! "
"As JT are also the only official ticket reseller for Jersey Live, we will be selling the camping tickets in store alongside festival tickets, in both our JT Jersey and JT Guernsey stores. So, come down to your local JT shop to make sure you secure your festival experience for what once again promises to be the event of the year."