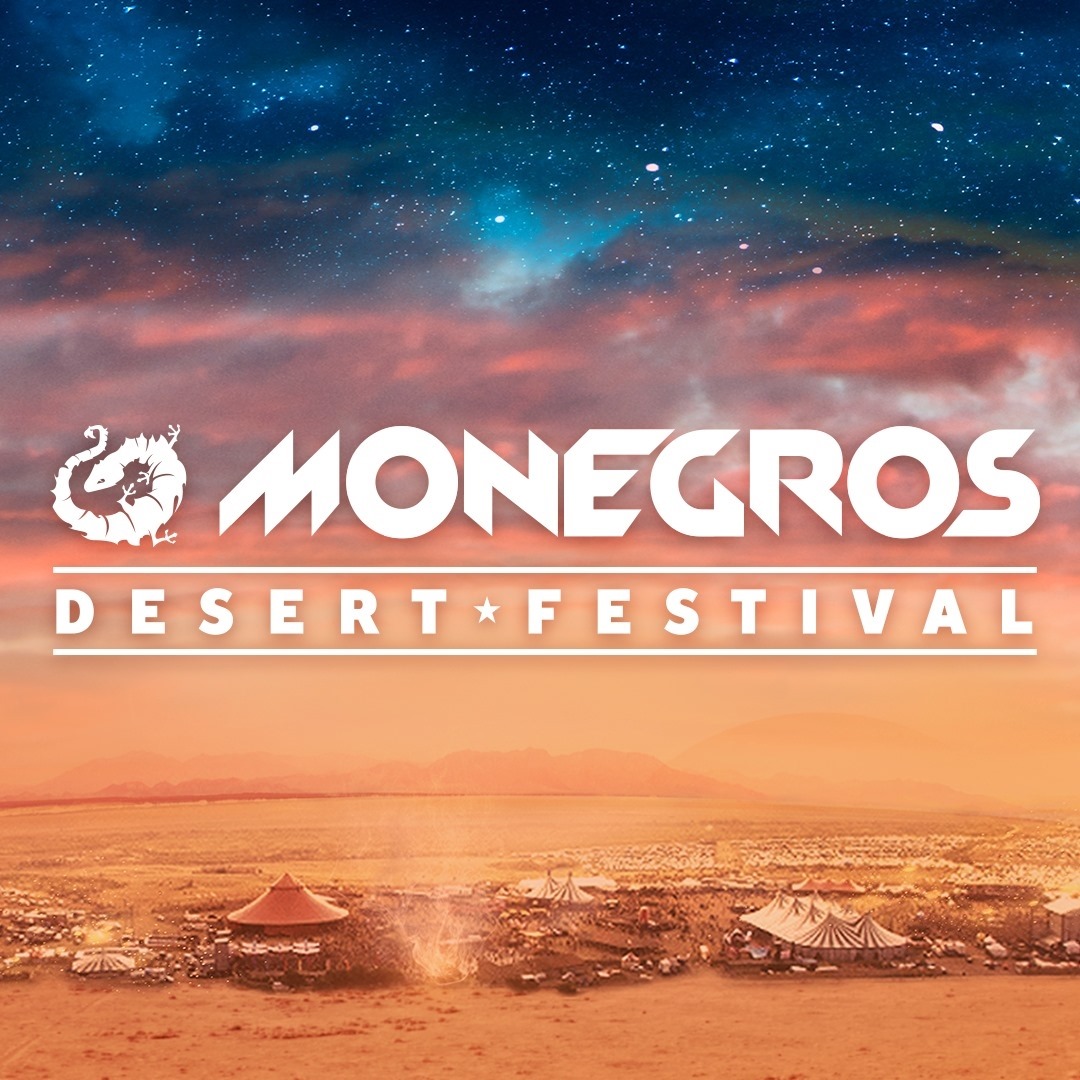 Monegros Desert Festival
The show has evolved in spectacular ways since it began in the late 1990's; promoting the best in the full spectrum of alternative music –   from techno to electronic to the best of today and yesterday's hip-hop.
No single timeline can contain its full and one-of-a-kind family history, which started with a simple meeting between friends and ended up being one of the most breathtaking dancefloors on the planet.
Monegros Desert Festival makes its comeback powered by a set of unique R.A.V.E principles: Radical, Audio, Visual, Experience, the aim of which is to create a tribute to the riotous raves of the late 80s & 90s.
Expect an unprecedented list of artists, bigger and better production with more than 12 stages designed and curated by collectives from different countries from around the globe as Brazil, Belgium, UK, South Africa, France and Spain.
2022 Lineup Details
WU TANG / PAUL KALBRENNER Live/ CHASE AND STATUS Dj set / VITALIC Live / NATOS AND WAOR / SFDK
999999999 Live / ADAM ABEYER / ADIEL/ AMELIE LENS / ANTHIEN METHODS/ VS VATICAN SHADOW / ANDRES CAMPO / ANETHA / ANSOME (LIVE) / BASEMENT JAXX (dj set)/ BEN SIMS / BOSTON 168 (LIVE) / CLERIC / DUB ELEMENTS / DVS1 / ENRICO SANGUILIANO / FJAAK Live/ HECTOR OAKS / I HATE MODELS / ILARIO ALICANTE / JOYHAUSER / LEN FAKI / LOCO DICE / LUCIANO / MACEO PLEX / MAD DIVISION & BENNY PAGE feat SYE MC & SWEETIE IRIE /MICHAEL BIBI / NASTIA / NISKERONE/ ONYVAA live / OPTIMO (ESPACIO)/ PACO OSUNA/ PAN-POT / PAUL RITCH/ PAULA CAZENAVE / PAULA TEMPLE / PHASE FATALE / REGAL / RENIER ZONNEVELD (LIVE) / RICHIE HAWTIN / RØDHÅD / SAM PAGANINI / SAMA / SELECCION NATURAL (OSCAR MUELO B2B REEKO B2B EXIUM / SHDW & OBSCURE SHAPE (LIVE) / SNTS / SOLOMUN / SPFDJ / SUB FOCUS /  STEPHANIE SYKES / TALE OF US